Here's a glimpse at all the fun we had at the Toronto Comic Arts Fest this year!
Some people said it was hard to find us at the show this year. You just had to know where to look…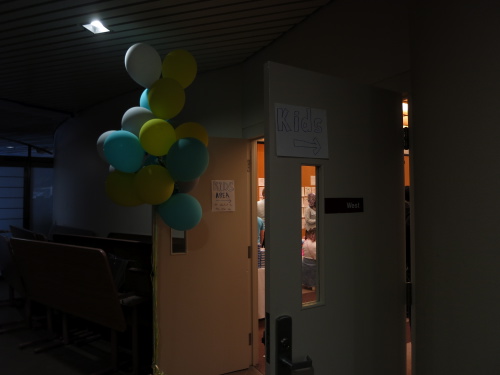 The kids room was a bit disconnected from the rest of the show, so we really appreciated every single person who took the time to stop by. We did get to meet a lot of great kids and families. Not to mention practice our crayon skills.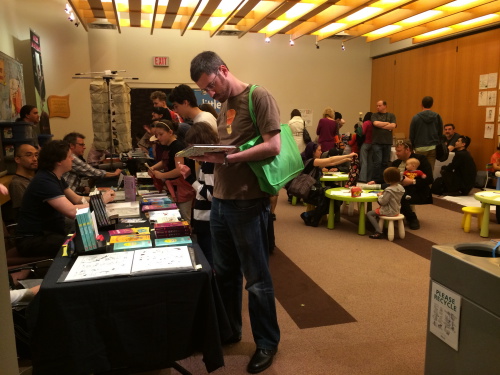 I was passed a note by dreamy comics writer, J. Torres. He's still nervously awaiting my response.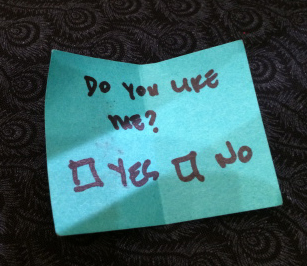 For the Reader's Theater panel, I chose a great volunteer to help me read a chapter from Astronaut Academy. He had the perfect maniacal laugh to be a villainous member of Team Feety Pajamas!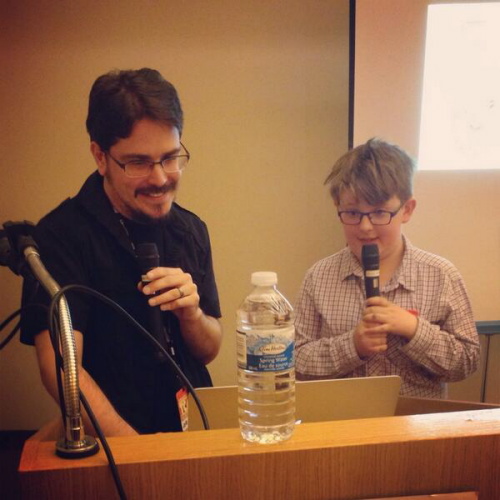 And it turned out he was a big fan who brought his well-worn copies of the books to get signed. The ultimate compliment!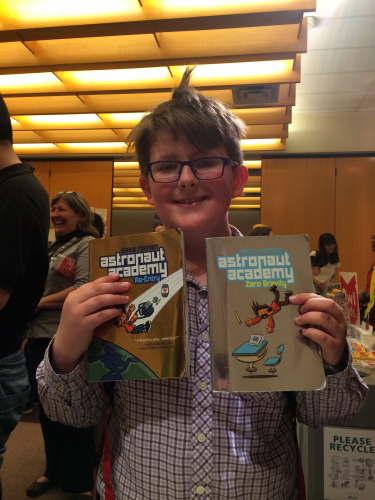 Author Rainbow Rowell offered to staff our table while I was away at a panel. With her help we sold all 25 copies of my new Starbunny, Inc. mini-comic by the end of the first day!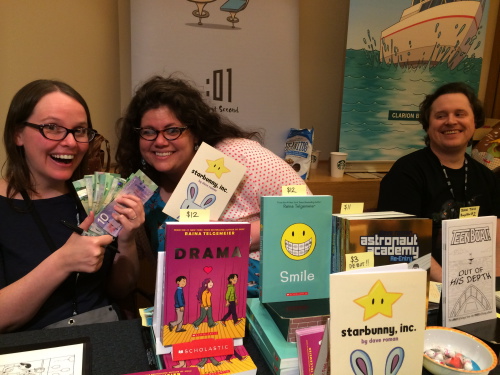 An awesome fan made a lego sculpture of a Mountie riding a horse, riding a jet ski inspired by the comic John Green drew for the TCAF program booklet a few years ago.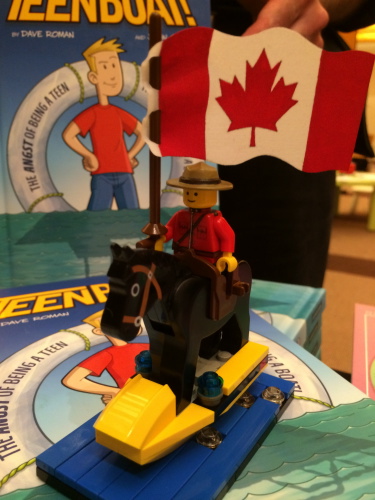 Here's a panel from that comic for reference.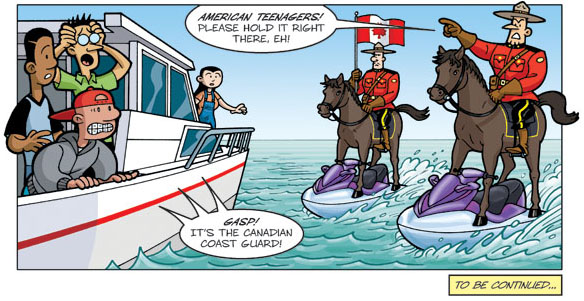 The annual Comics Quickfire game show was possibly our most fun yet. The room was packed with cheering folks who helped us create crazy improvised comics.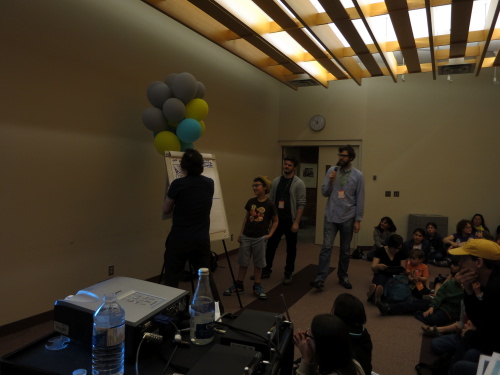 Here's an awesome video clip from the Epic Draw finale in which Frank Cammuso takes one for the team drawing his least favorite thing…SNAKES!

Got to go to some awesome parties like Comics Vs. Games at Bento Miso. We headed there with great friends George Rohac and Kazu Kibuishi to check out the 3-D art.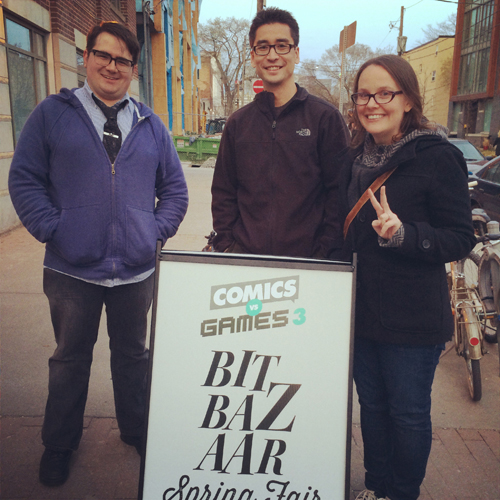 Over the course of the weekend we ran into old friends, made new ones, ate lots of Japanese food & Greg's ice cream.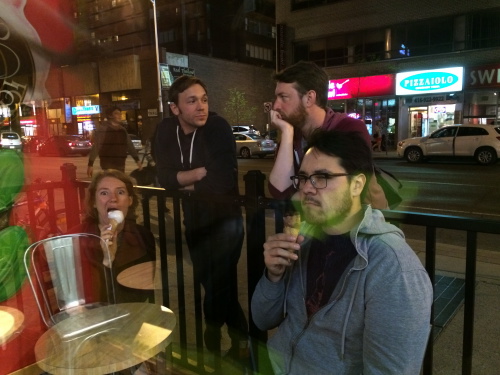 Some of the treasure plundered from the show. I'm sure there's so many great books I didn't get a chance to pick up. TCAF has the highest density of creative talent on earth!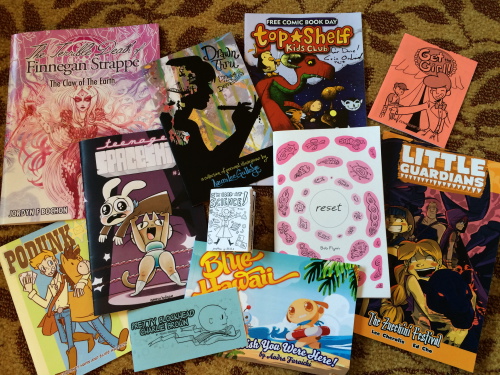 Our last day in town, I found an awesome hot dog & polish sausage vendor on King Street! A tasty way to end our adventure & say goodbye to Toronto till next time!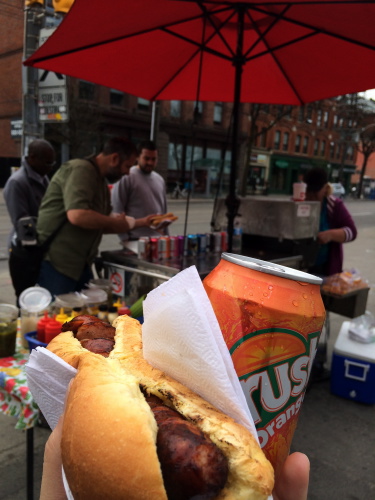 For more TCAF goodness, check out Raina's convention wrap up!