Comics Quicfire! at the NYCC October 13th, 2012
Hosts Dave Roman (Astronaut Academy) & Gregg Schigiel (Stuff Said Podcast),
Competing Artist: Ryan Sias (Zoe & Robot), Mark Siegel (Sailor Twain), John Green (Teen Boat), Laura Lee Gulledge (Page By Paige).
The Variant Stage at NYCC.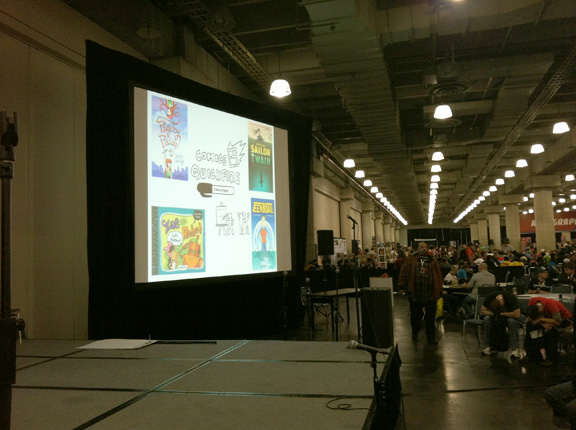 Two volunteers were chosen to create competing teams that each had to draw and draw a 4-panel comic inspired by suggestions from the crowd.
Mark, Dave, Ryan, John & Laura Lee with the competing volunteers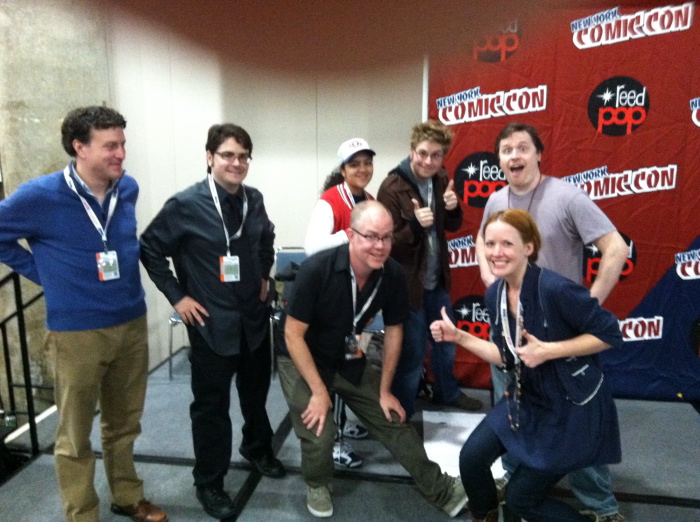 Ryan drawing the twist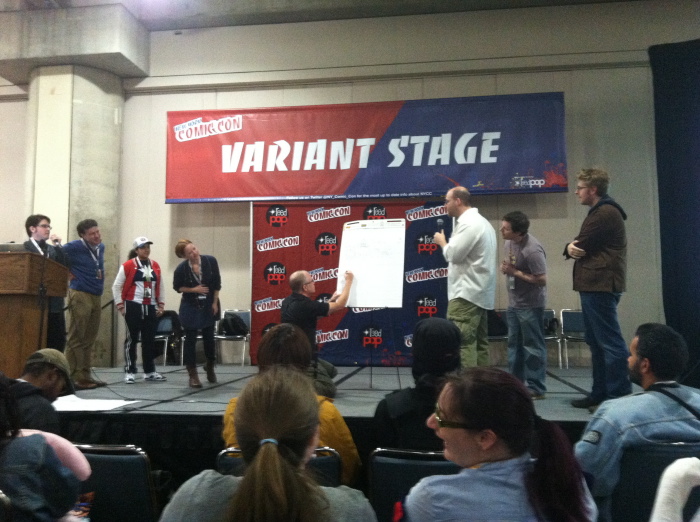 Leader of Team 2 draws the conflict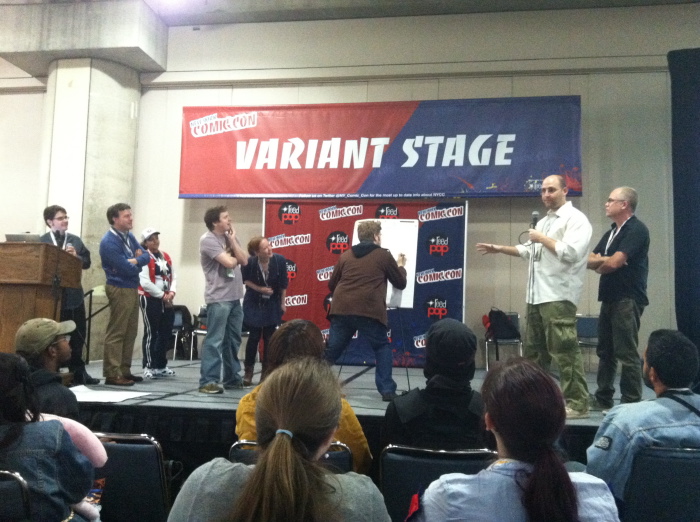 The winning comic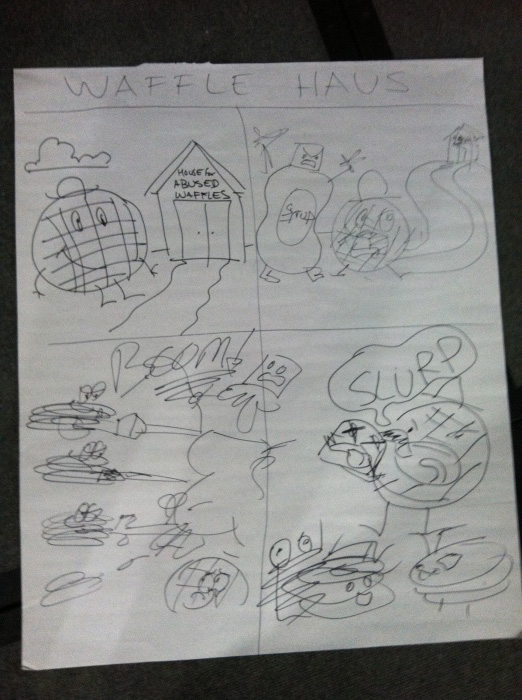 Gregg & the audience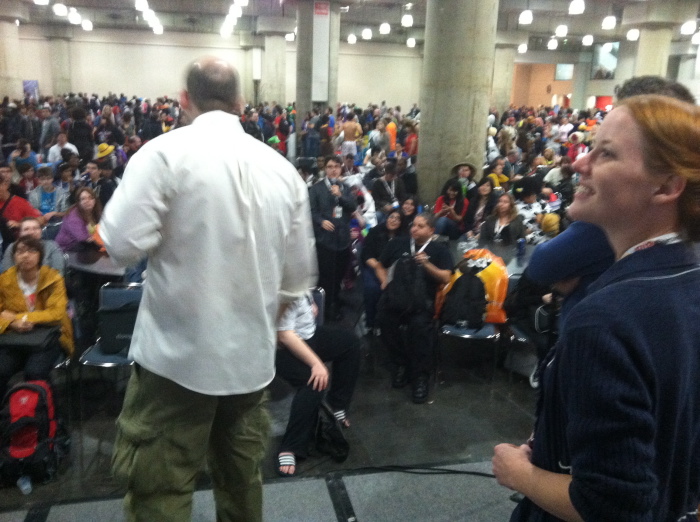 Dave & Gregg breakdown the story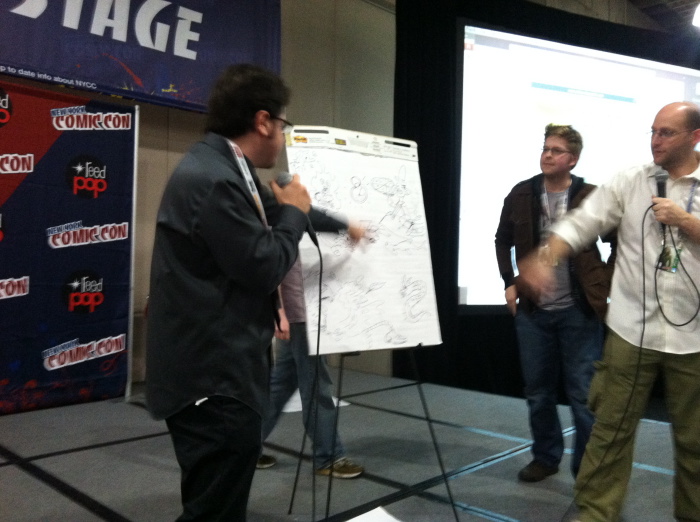 Laura Lee with Team 1′s completed comic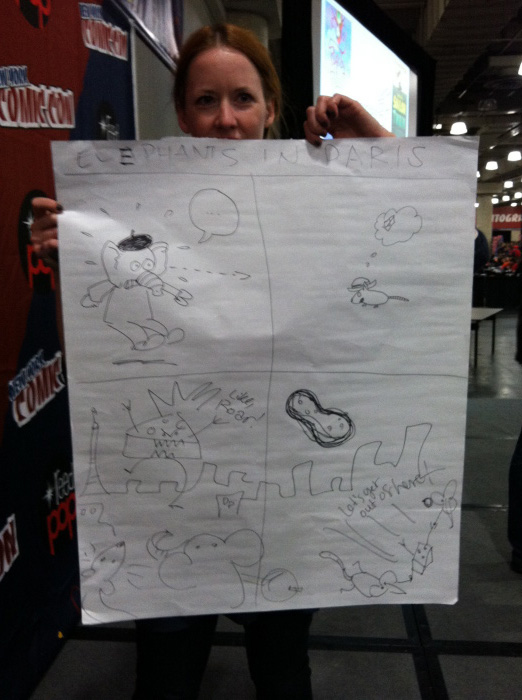 It features giant cheese attacking Paris, and a surprising friendship between elephant and mouse.
The audience votes on their favorite comic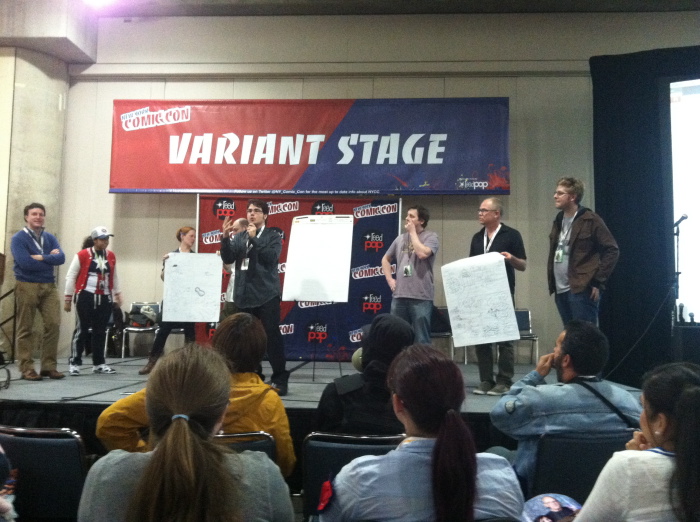 At the end was the EPIC DRAW, which featured 15 elements suggested by the audience and drawn in just a few minutes by all of us in a flurry of markers.
The completed EPIC DRAW!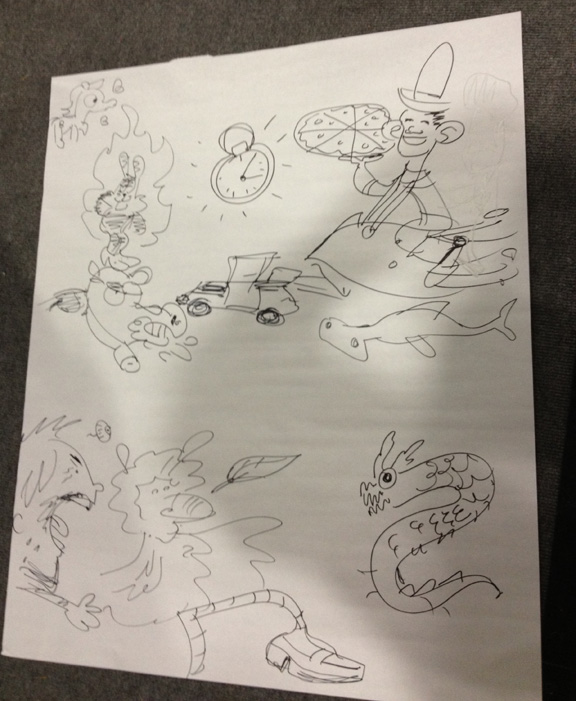 Photos by Matt & Dave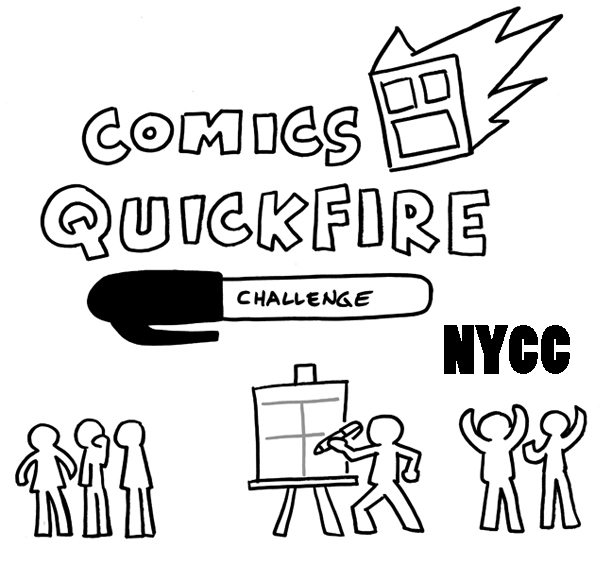 Check out photos & videos from the Comics Quickfire! at TCAF 2012