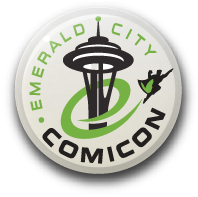 I'll be at the Emerald City Comic Con from March 1st to March 3rd 2013 sharing a table with Raina Telgemeier and John Green.
We will have a table in Artist Alley! That table number is…
ARTIST ALLEY TABLE # B-10
I'm also participating in some programming! Both of these happen on Saturday, March 2.
RAISING A READER
Saturday, March 2
Start: 12:00PM
Room: ECCC KIDS! – ROOM 201
CBLDF Presents: Newbery Award winning Children's book author and graphic novelist Jenni Holm (Babymouse series) discusses ways to get children excited about reading, encouraging creativity, and cultivating a love of literature and art, with a focus on great graphic novels and comics for younger readers. Raina Telgemeier and Dave Roman will join Jenni on the panel!
COMICS QUICKFIRE!
Saturday, March 2
Start: 3:00PM
Room: ECCC KIDS! – ROOM 201
Comics Quickfire! A fast-paced game show where volunteers are paired off with (or against) professional cartoonists in a series of fun-filled drawing challenges! Audience members will provide suggestions and add to the creation of totally improvised epic drawings! Featuring host Dave Roman (Astronaut Academy), Raina Telgemeier (Smile), Skottie Young (The Wonderful Wizard of Oz), Katie Cook (My Little Pony), John Green (Teen Boat), & more! Great for all ages!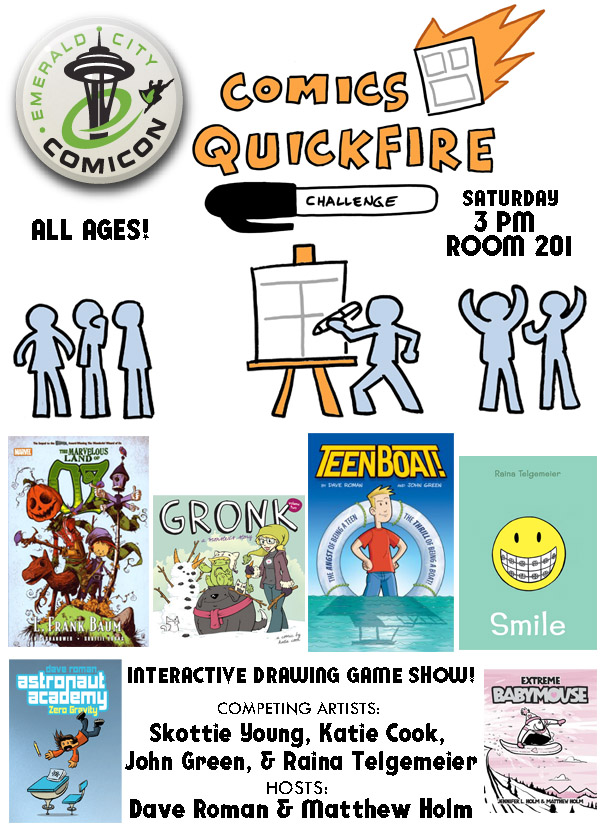 Check out past Quickfire events: