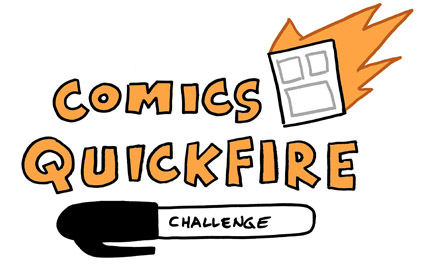 Comics Quickfire is a fast-paced game show where volunteers are paired off with (or against) professional cartoonists in a series of fun-filled drawing challenges! Audience members provide suggestions and add to the creation of totally improvised epic drawings! Hosted by Dave Roman, Comics Quickfire has entertained large crowds at conventions and book festivals across the country and featured some of the biggest names in comics and kid lit.
VIDEO CLIP 1:

Audience members are teamed up with cartoonists to take on improvisational drawing challenges. Each contestant is given a mere 60 seconds to contribute to an ongoing comic. The crowd participates by providing twists to the story in an effort to stump the contestants!
VIDEO CLIP 2:

Previous contributors include:
Ruth McNally Barshaw, Katie Cook, Jacob Chabot, Jerzy Drozd, Bob Flynn, John Green, Faith Erin Hicks, Chris Houghton, Jennifer Holm, Matthew Holm, Laura Lee Gulledge, Thien Pham, Andy Runton, Katie Shanahan, Gregg Schigiel, Mark Siegel, Ryan Sias, Kean Soo, Raina Telgemeier, J. Torres, Rosemary Travale Colleen Vennable, Jen Wang, Gale Williams, Skottie Young & more!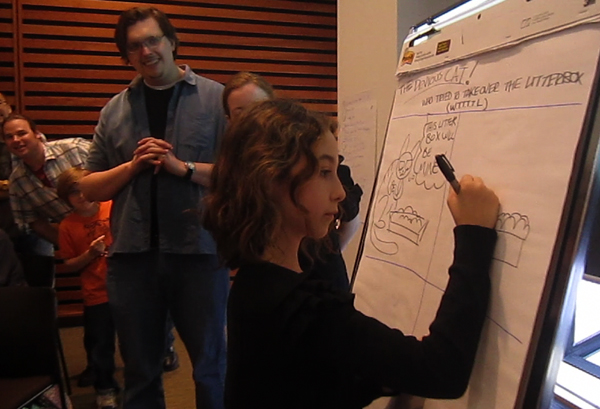 ARCHIVE OF PAST QUICKFIRE EVENTS:
(including photos & write ups)
Toronto Comic Arts Festival 2012