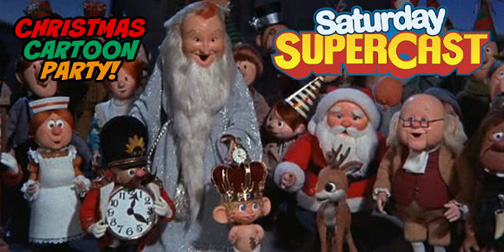 If you enjoy listening to friends talk about Christmas cartoons old and new, then this is the podcast for you! Saturday Supercast Episode 31 Christmas Cartoon Party! Jerzy Drozd, Anne Drozd, Raina Telgemeier and I discuss the following holiday themed cartoons:
It's a Spongebob Christmas!
Cobra C.L.A.W.S. are Coming to Town
Rudolph's Shiny New Year
The Bear by Raymond Briggs
Jingle All The Way (Hallmark puppy version)
A Hannah-Barbera Christmas Collection
Rudolph the Red-Nosed Reindeer (Fleischer Studios)
Goofy: The Art of Skiing
& more!