Raina Telgemeier, John Green & I are on the road for the next two weeks and we hope you'll come out and see us at one of the following stops!
Kids Read Comics
Ann Arbor District Library
June 22nd-23rd
A totally free comic convention featuring Ben Hatke (Zita the Space Girl), Rafael Rosado (Giants Beware!), John Martin (Vordak), Jim Ottaviani (Feynman) and so many more!
I'll be hosting the Comics Quickfire! on Saturday at 12:30 & Sunday at 12:30.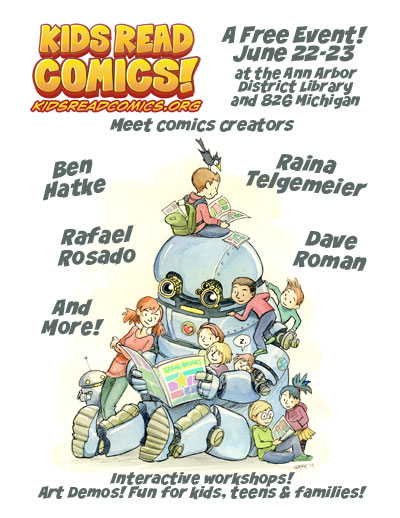 KCR! Comics Awards
Ann Arbor District Library
4th Floor conference room
June 23rd at 4pm
The first ever comics awards voted on by kids. I'll be the co-host and there will be puppets, cosplay and tons of surprises. So you won't want to miss it!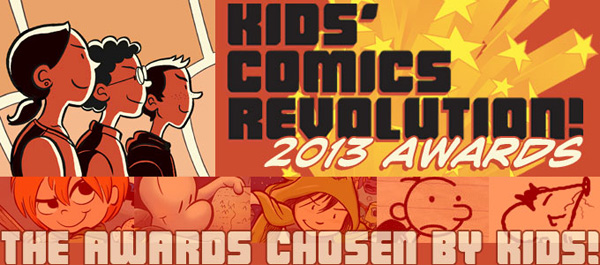 Green Brain Comics
13210 Michigan Ave Dearborn, MI 48126
June 24th from 2-5PM
Come celebrate the re-opening of this awesome comic shop!

Challengers Comics + Conversation
1845 N Western Ave #2R
Chicago, IL 60647
June 27th 6-8pm
An all-ages comics party! Live drawing games! Book signing!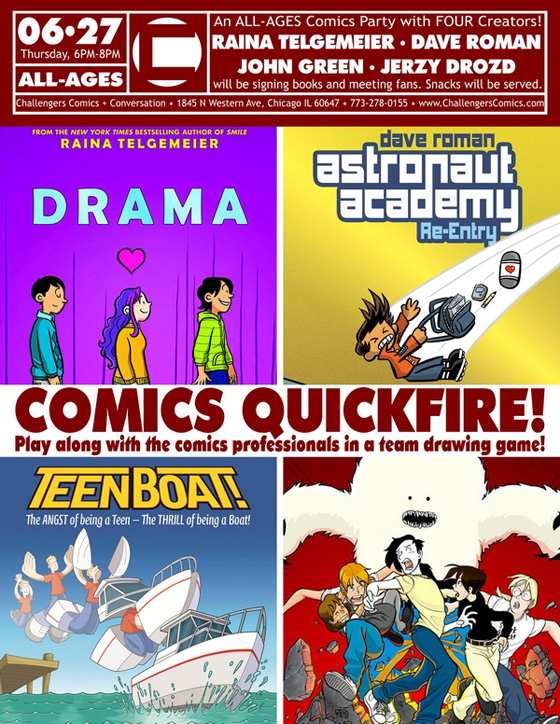 ALA American Library Association Conference
Chicago, IL
June 28th-July 1st
We will be appearing in the graphic novel artist alley and on several panels on the Graphic Novel Stage! Come check out our live comics readings, podcasts, and drawing competitions!
FRIDAY:
Comics Quickfire!
6:00 – 6:45 pm
SATURDAY:
Saturday Supercast: TV to comics & back again!
1:00 – 2:00 pm
To Astronaut Academy and beyond!
3:00 – 4:00 pm
SUNDAY:
Kids Comics Revolution! Live recording
10:00 – 11:00 am
The Angst of Being a Teen, the Thrill of Being A Boat!
1:00 – 2:00 pm