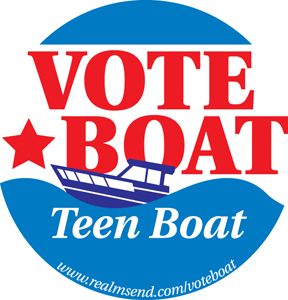 Just in time for the election, we've updated the Vote Boat website! Teen Boat is running for class president and needs all the help he can if he's going to defeat football jock, Harry Cobbs.
The Vote Boat site features the entire school election story line from the Teen Boat graphic novel totally free + a bunch more bonus content to enjoy and share.
And of course, don't forget to vote for real on November 6th!