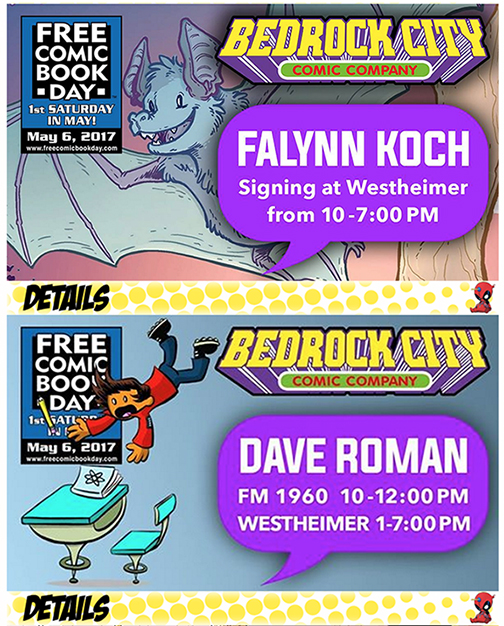 I'm honored to be a part of Bedrock City Comic's Free Comic Book Day celebration. You can find me at the following locations:
Saturday May 6th 10-12pm
Bedrock City 1960 Store
4683 FM 1960 W
Houston, TEXAS 77069
Saturday May 6th 1-7pm
Bedrock City Westheimer Store
6516 WESTHEIMER RD SUITE D
Houston, TEXAS 77057
Sunday, May 7 1:30p.m.
George Memorial Library, 1001 Golfview Dr, Richmond, TX 77469
*Drawing party and graphic novel presentation.