I was trilled and honored to be a guest at the Tweens Read festival in Houston, Texas this past weekend, hosted by Blue Willow Books.
All the authors were greeted by homemade cupcakes featuring their most recent books! How can you top a Teen Boat cupcake?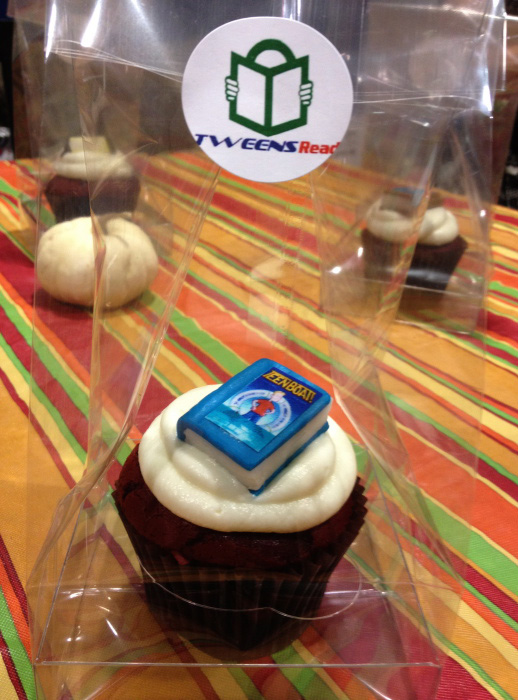 How about a cafeteria filled with kids who love books coming out on a Saturday afternoon to meet and listen to a bunch of authors?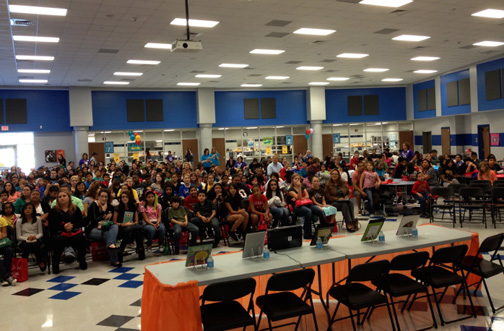 Heather Brewer (The Slayer Chronicles) gave an amazing and empowering keynote speech to the entire crowd before they separated into specific tracks based on different themes.
I was on the graphic novel track with Rachel Renee Russell (Dork Diaries), Raina Telgemeier (Drama), and Amy Ignatow (Popularity Papers)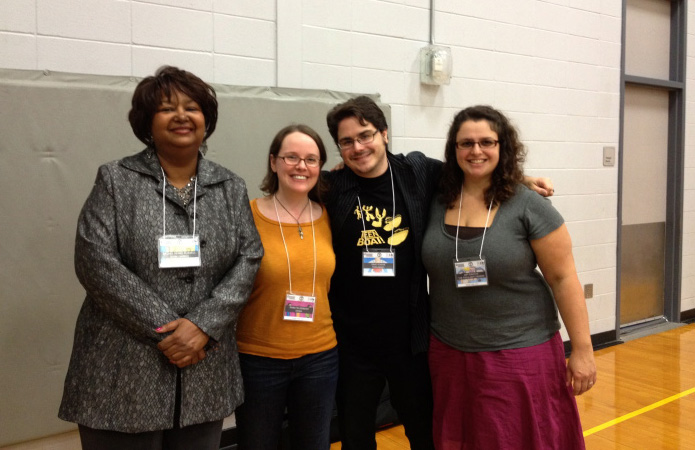 The four of us participated in a special graphic novel luncheon with a group of kids who were selected based on their comics-making enthusiasm! Got to have some great conversations and check out some their artwork and stories in progress.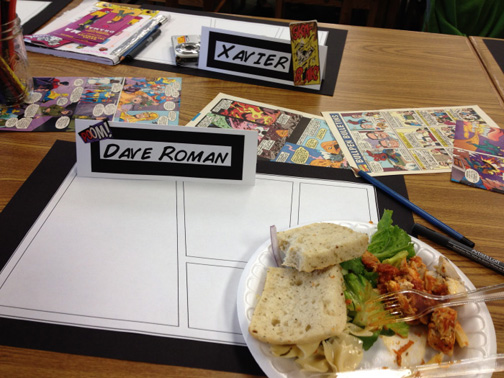 The presentations went so quickly because the kids all had so many great questions!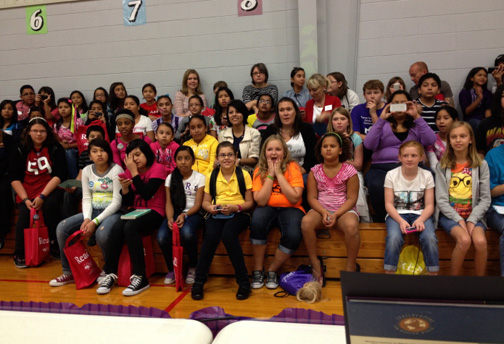 And the end of the day we signed books for all the amazing fans!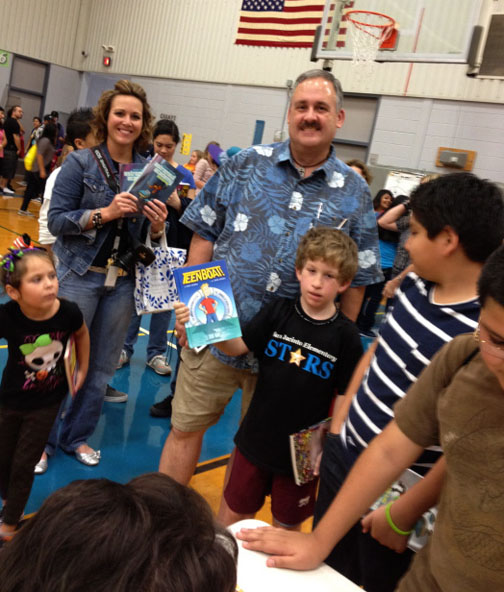 Thanks to the organizers of this amazing book festival and all the wonderful people who came out for it!