MIDDLE GRADE GIGGLES & GASPS!
Saturday October 31st. 1-3pm.
Join Books of Wonder for an afternoon of giggles and gasps as MAX BRALLIER, GITTY DANESHVARI, TOMMY GREENWALD, ALAN KATZ, DAVE ROMAN, and NEIL SWAAB stop by for an afternoon of Middle Grade books you and your young reader won't want to miss!
MAX BRALLIER for The Last Kids on Earth
GITTY DANESHVARI for The League of Unexceptional Children
TOMMY GREENWALD for Charlie Joe Jackson's Guide to Planet Girl and My Dog Is Better Than Your Dog (Crime Biters #1)
ALAN KATZ for The Day the Mustache Took Over
DAVE ROMAN for Teen Boat: Race for Boatlantis and Slappy's Tales of Horror
NEIL SWAAB for The Secrets to Ruling School (Without Even Trying)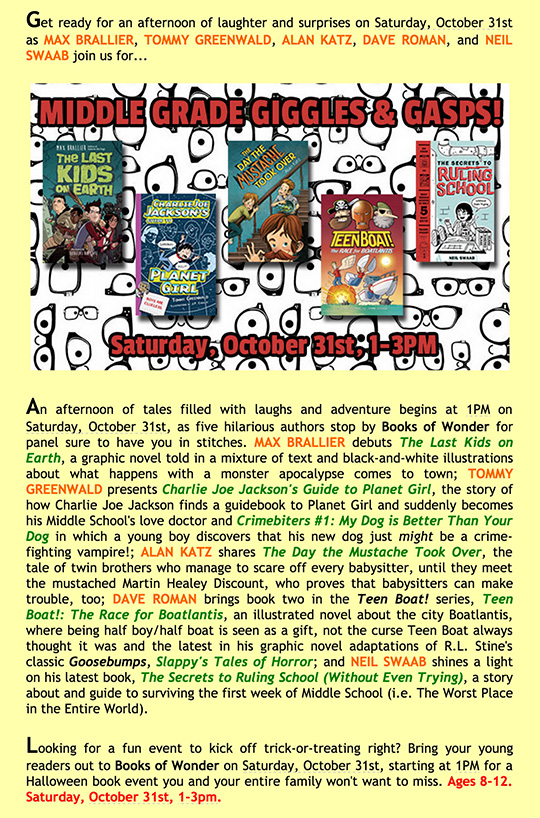 More info at the Books of Wonder website. The store is located at 18 West 18th street (between 5th and 6th Avenues).