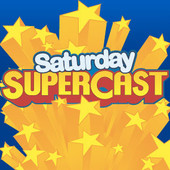 Comics & pop culture enthusiasts talking about cartoon shows past and present! Hosted by Jerzy Drozd with a rotating panel of friends, including me!
Subscribe on iTunes.
Follow Saturday Supercast on Tumblr & Facebook.


Episode 39: Muppet Family Christmas
Jerzy and I are joined by Raina Telgemeier, Anne Drozd, and Zack Giolongo for a discussion about one of our favorite specials ever, the 1987 Muppet Family Christmas. The greatest Muppet crossover event in history!
Episode 37: Cartoon All-Stars to the Rescue
Remember that cartoon where Alf, Garfield, the Smurfs, Bugs Bunny, the Muppet Babies, Michaelangelo of the Teenage Mutant Ninja Turtles, and more all teamed up to save the day? Yup, It's actually a 1990 anti-drug special called, Cartoon All-Stars to the Rescue! Jerzy Drozd, Dave Roman, Raina Telgemeier, Matt Hawkins, and Shawn Robare all join forces to celebrate this crazy mix of fan service and propaganda.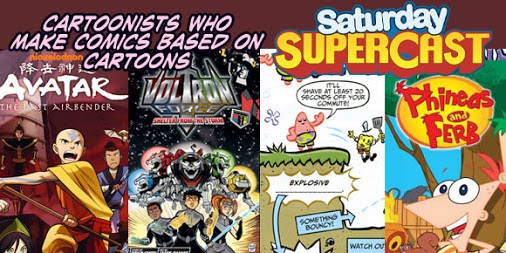 Episode 36: Cartoonists who Make Comics Based on Cartoons
Recorded live at the 2013 American Library Association Conference in Chicago.
With Jerzy Drozd, Dave Roman, Gene Yang (Avatar), Jacob Chabot (Voltron), John Green (Phineas & Ferb) discuss how the cartoons of their youth inform their work today. Plus some fun Q&A with the audience.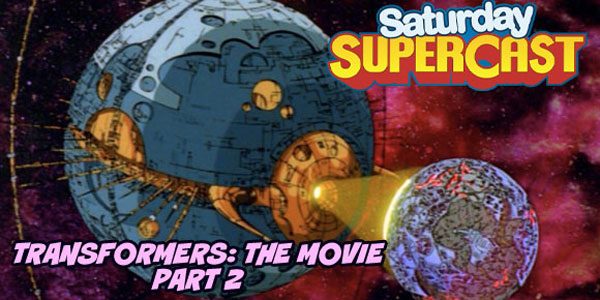 Episode 35: Transformers: The Movie Part 2
Part 2 of 2. Epic discussion of the 1986 Transformers: The Movie. Jerzy Drozd, Dave Roman, Shawn Robare, & Matt Hawkins had way too much fun talking about this important part of their childhoods and had to break it up into a second episode to get all their enthusiasm in.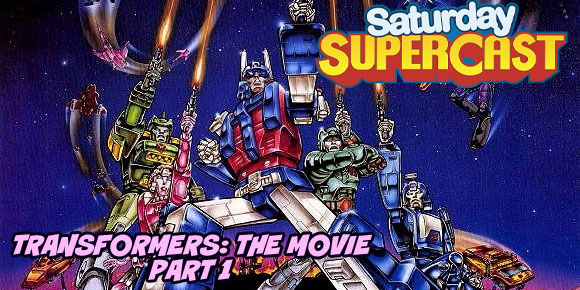 Episode 34: Transformers: the Movie Part 1
Part 1 of 2. Epic discussion of the 1986 Transformers: The Movie with Jerzy Drozd, Dave Roman, Shawn Robare, & Matt Hawkins. We break down the film, the soundtrack, the casting, and we all provide some interesting arguments for how the Decepticons managed to hand the Autobots their buts so easily at the start of the flick!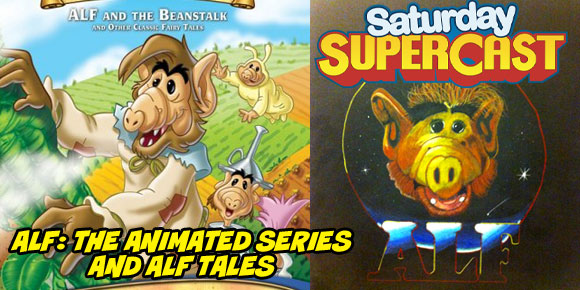 Episode 33: Alf and Alf Tales
Matt Hawkins, Anne Drozd & Dave Roman team up to convince Jerzy Drozd that he missed out on a crucial piece of childhood in the 80s by not paying attention to the Alf sitcom and follow-up animated series Alf: The Animated Series and Alf Tales.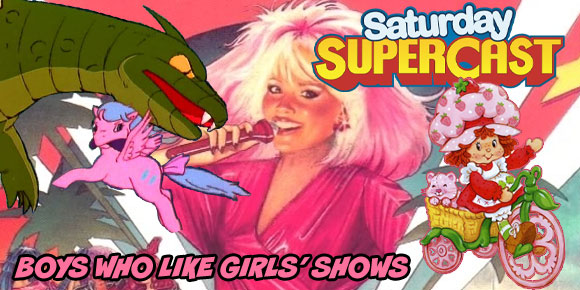 Episode 32: Boy's Who Like Girl's Shows
All about boys who grew up loving cartoons marketed to girls. Nowadays that's not a big thing because we've grown as a society…but the 80′s were a dark time! But at least the cartoons were pretty rad (and filled with a ton of scary dragons). In this episode Jerzy Drozd (Comics are Great) teams up with Dave Roman and Shawn Robare (Branded in the 80′s) and talk for 2 whole hours about the original My Little Pony, Strawberry Shortcake and Jem. They get pretty excited at times and even break into song. Their enthusiasm for The Misfits (are their songs better?) knows now bounds! Does that make them Brony's? Boycakes? Jem and the Manograms? Or just three guys who appreciate things that are awesome?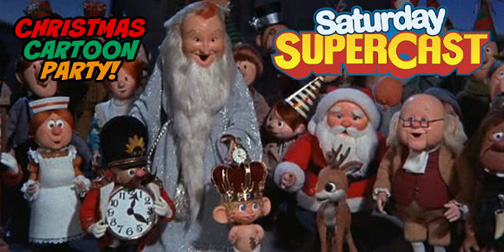 Episode 31: Christmas Cartoon Party
If you enjoy listening to friends talk about Christmas cartoons old and new, then this is the podcast for you! Jerzy Drozd, Anne Drozd, Raina Telgemeier and Dave Roman discuss the following holiday themed cartoons:
It's a Spongebob Christmas!, Cobra C.L.A.W.S. are Coming to Town, Rudolph's Shiny New Year, The Bear by Raymond Briggs, Jingle All The Way (Hallmark puppy version), A Hannah-Barbera Christmas Collection, Rudolph the Red-Nosed Reindeer (Fleischer Studios), Goofy: The Art of Skiing, & more!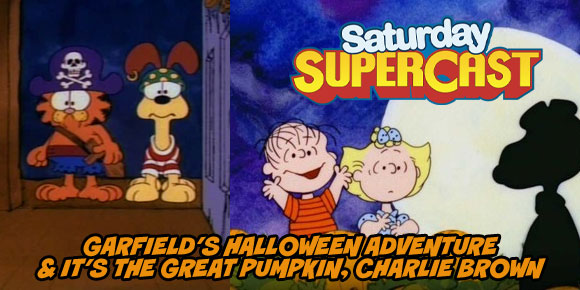 Episode 30: Halloween Specials
Jerzy Drozd & Dave Roman gush about the Garfield & Peanuts Halloween specials and check out halloween themed episodes of Kim Possible, Transformers Animated, & My Little Pony Friendship is Magic! We reflect on past costumes nostalgia, sincere pumpkin patches, and of course lots of CANDY! CANDY! CANDY Not to mention audio clips from the shows!
Episode 29: Halloween Superheroes, Bots and Ponies.
It's another round of holiday-themed cartoon discussions, this time focusing on Halloween. But instead of halloween specials, Dave Roman joins Jerzy to discuss three halloween-ish episodes of some episodic cartoon series. Who passes the Halloween test? Kim Possible, Transformers Animated, My Little Pony: Friendship is Magic? The answer may surprise you!
Episode 28: The Life and Adventures of Santa Claus
Jerzy Drozd is joined by Dave Roman for one more holiday special walkthrough for 2011, and we're pointing our lasers at one that often gets overlooked by fans of the Rankin/Bass specials. The Life and Adventures of Santa Claus, originally a book by L. Frank Baum, was the last of the Rankin/Bass "animagic" stop-motion features released in 1985 and featured what some might consider a bizarre combination of high fantasy with the sweet song-and-dance numbers one expects from the studio's specials. But Dave and I both love this special and I think it shows as we proceed through an exhaustive walkthrough complete with audio clips.
Episode 27: Christmas in July
Jerzy Drozd is joined by Dave Roman (yaytime.com), who walks with me through the Rankin/Bass epic holiday special Rudolph & Frosty's Christmas in July. Throughout our walkthrough we discuss the strange issues that arise out of referring to one's own "continuity" while disregarding or altering parts of it. Who knew that these holiday specials were so much like the American Comic Book Industry!
There are a ton of great episodes in the Saturday Supercast Archive that don't feature Dave, but are definitely worth catching up on!