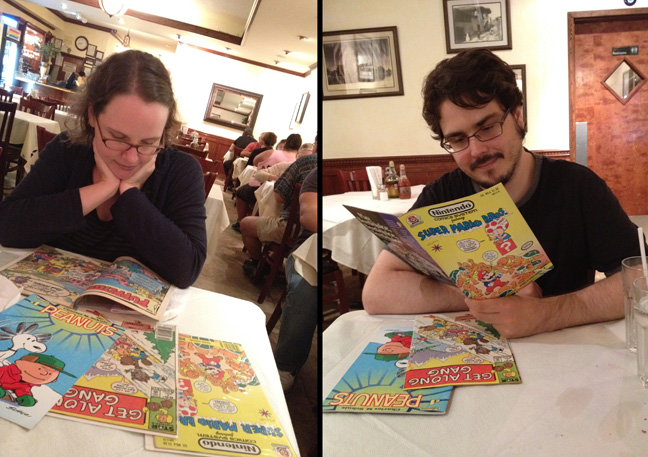 Husband and wife author/illustrators Dave Roman and Raina Telgemeier share a love a comics!
Raina Telgemeier grew up in San Francisco, but made her way to New York City when she was 22 to attend the School of Visual Arts as an Illustration and Cartooning student. She received her BFA in 2002, and has worked as a freelance artist ever since. She is the adapter and illustrator of four Baby-sitters Club graphic novels, the co-author of X-Men: Misfits, and the author-illustrator of the NYT bestselling dental memoir graphic novel Smile, which recently won the Eisner Award for Best Publication for a Teen Audience and Drama, which was named a Washington Post book of the year. Smile was also an ALA Notable Book, a Kirkus Best Book of 2010, and a Boston Globe-Horn Book Awards Honor title.
Dave Roman is the author of several graphic novels including Astronaut Academy: Zero Gravity, Teen Boat! and Agnes Quill: An Anthology of Mystery. He has contributed stories to Explorer: The Mystery Boxes, Nursery Rhyme Comics, and is the co-author of two New York Times bestselling graphic novels, X-Men: Misfits and The Last Airbender: Zuko's Story. Roman is a graduate of the School of Visual Arts and worked as a comics editor for the groundbreaking Nickelodeon Magazine from 1998 to 2009.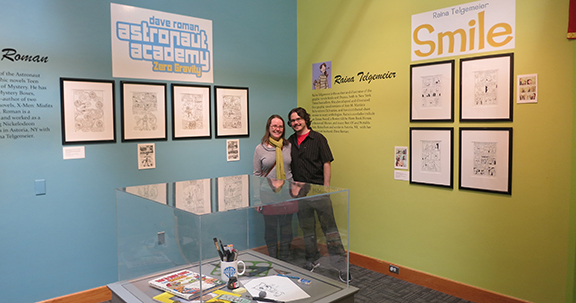 COLLABORATIONS:
"How We Got Engaged" proposal comic
Comics Squad: Recess!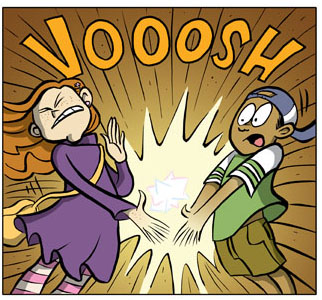 RELATED LINKS:
PROFILES:
Raina and Dave profiled in the NY Times! Drawn Together by a Love of Cartooning
SHORT COMICS:

How We Got Engaged