I had a fantastic time at the Alternative Press Expo this year!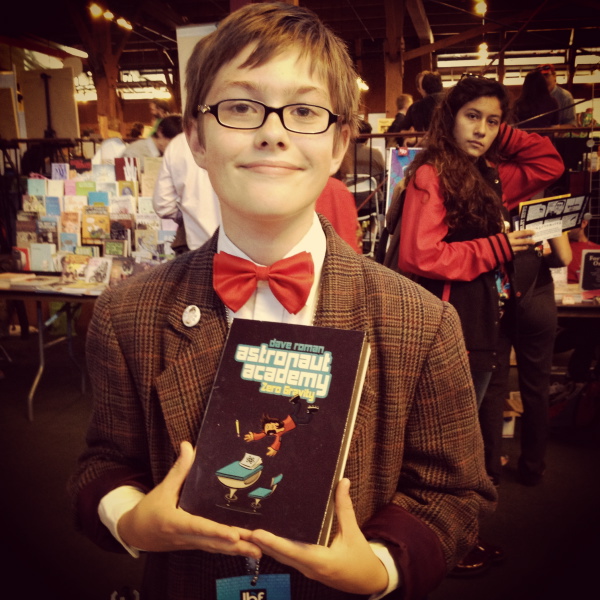 This kid dressed as the 11th Doctor was nice enough to recommend Astronaut Academy to another kid checking it out.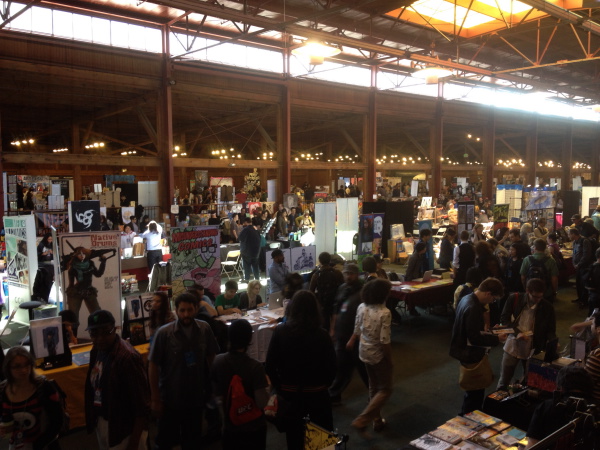 This was APE's final year at the beautiful Concourse Exhibition Center (supposedly it's getting torn down to make room for condos?).
Lots more photos from the Alternative Press Expo in San Francisco, October 2013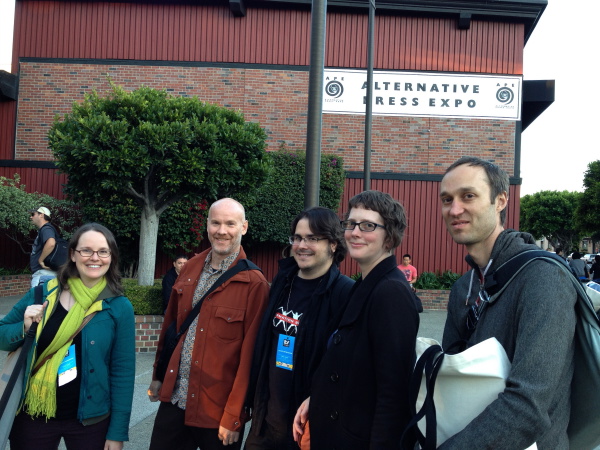 Raina Telgemeier with fellow guests, Paul Tobin, Colleen Coover and Anders Nilsen.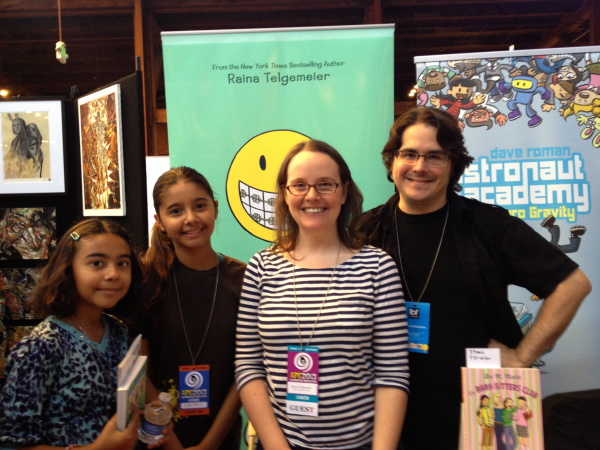 Comics Bakery booth.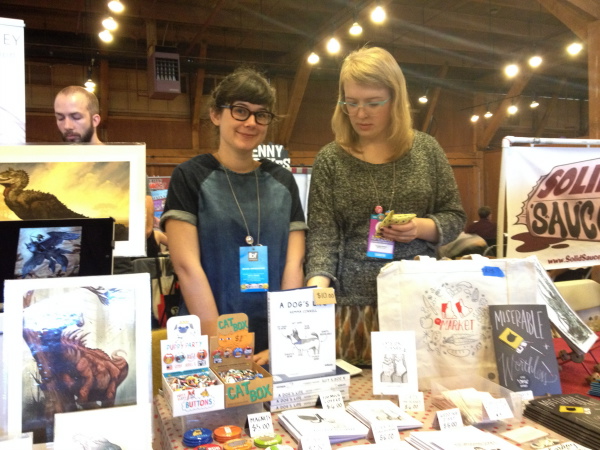 Gemma Correll had some of my favorite comics at the show.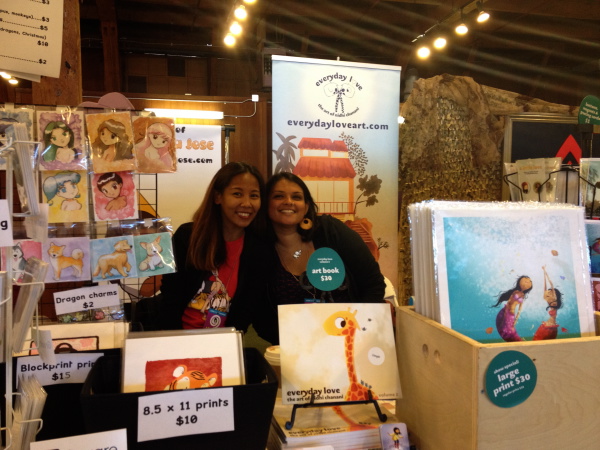 Christina Jose and Nidhi Chanani are awesome artists and super fun to hang out with.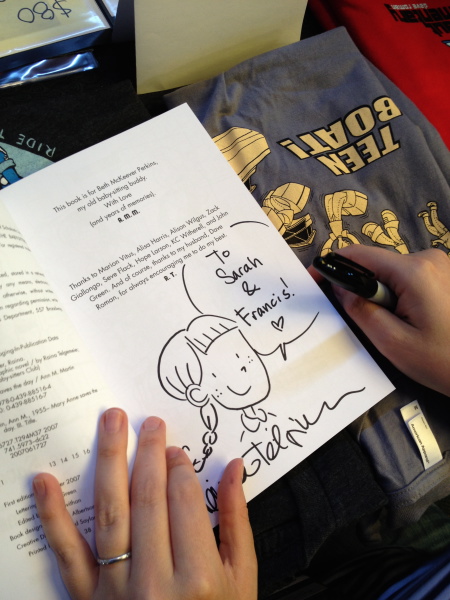 Raina signing a copy of her Baby-sitters Club graphic novel.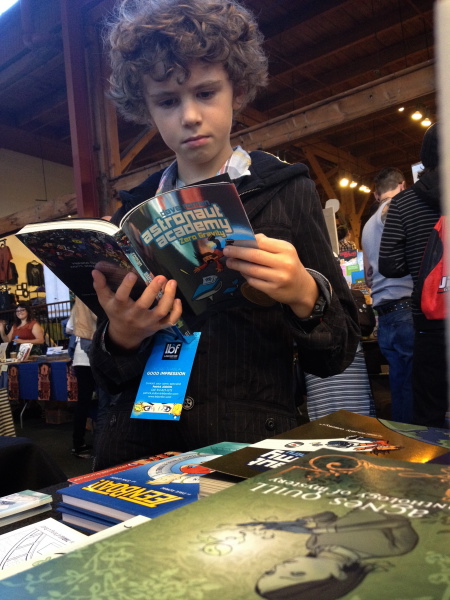 This kid gave Astronaut Academy a discerning read through before making an informed purchase.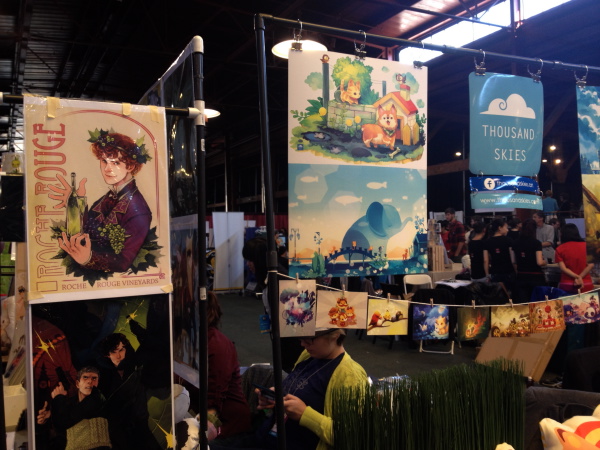 There was a booth entirely dedicated to Benedict Cumberbatch fan art.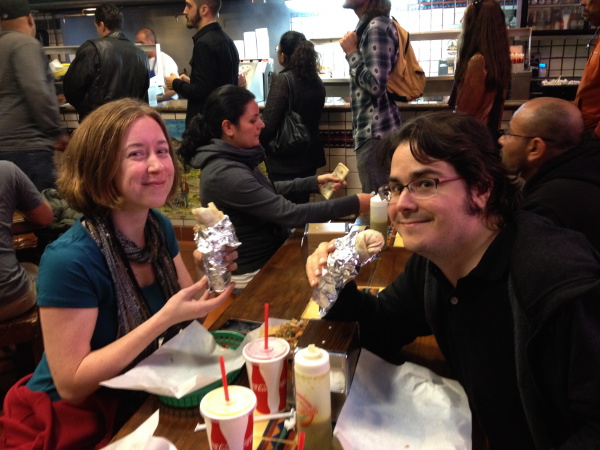 We were happy to introduce the magical carnitas burritos at La Taqueria to our pal Katie Shanahan.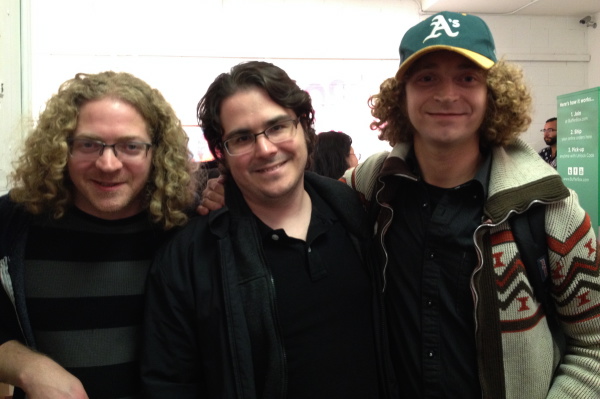 Hanging with Andy Ristaino & his brother Mark at the Mission Comics party.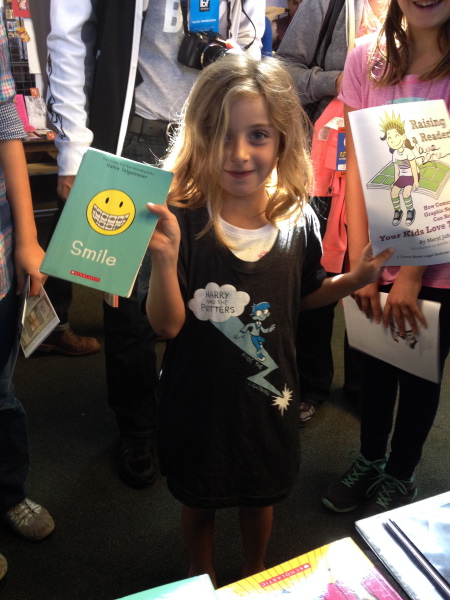 Happily walking away from our booth with a copy of Smile, a Harry and the Potters t-shirt & a CBLDF Raising A Reader booklet.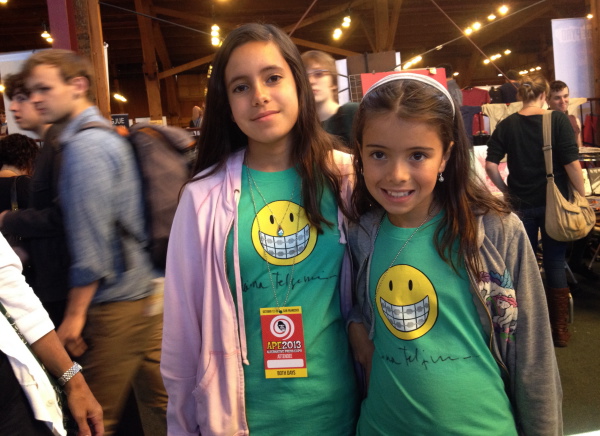 Raina fans represent.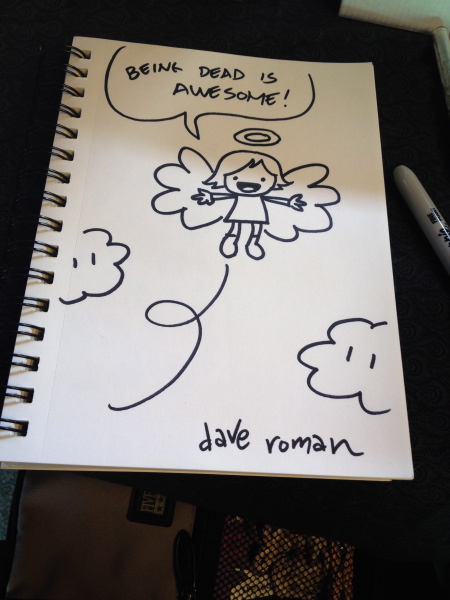 Doodle in an angel-themed sketchbook.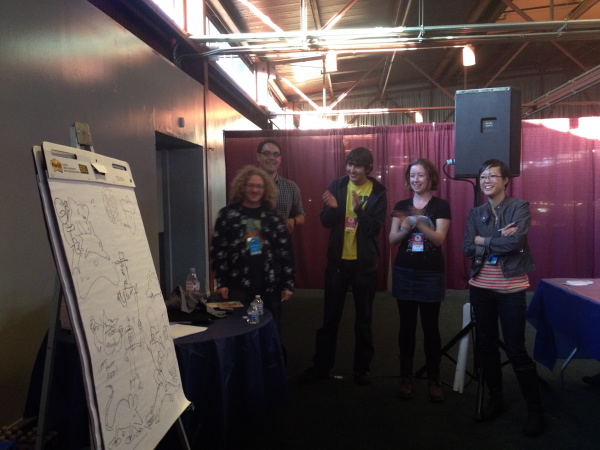 Comics Quickfire panel with Andy Ristaino, Stu Livingston, Katie Shanahan, & Debbie Huey.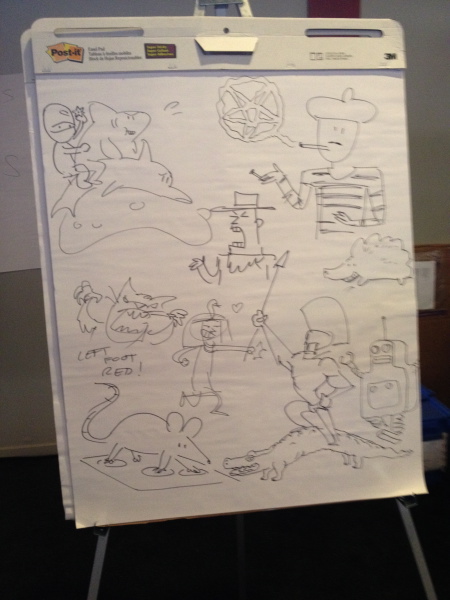 The Epic Draw finale to the Quickfire competition.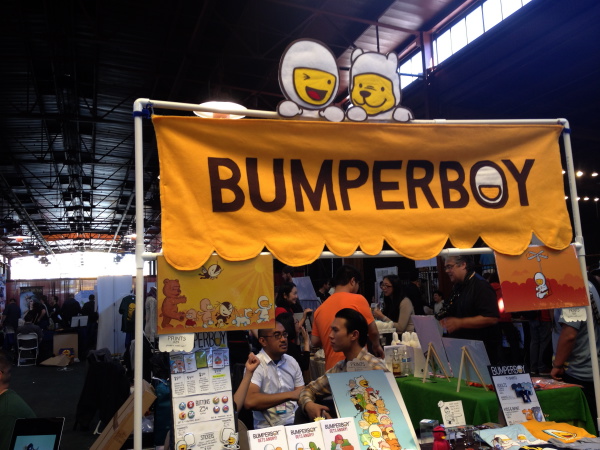 Bumper Boy booth sans Debbie Huey (maybe she's hiding?)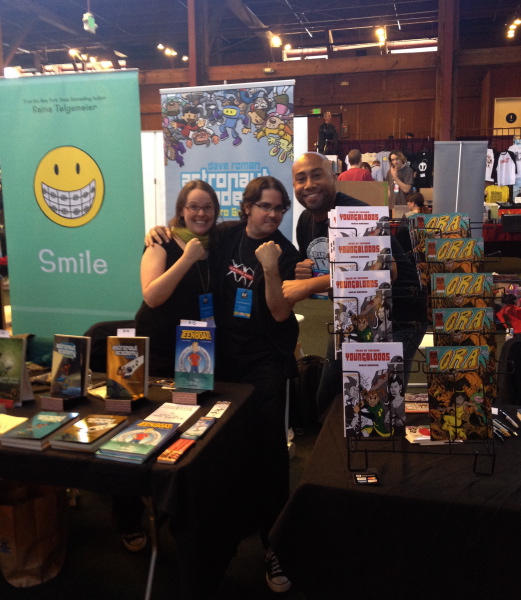 Booth neighbor team up with Khalid Birdsong.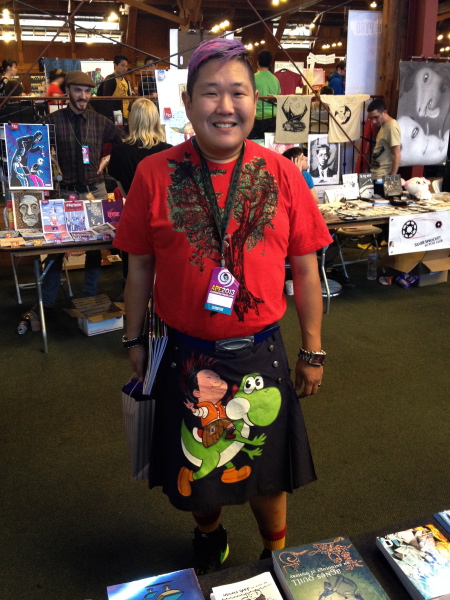 Mike Yoshioka with a custom Yoshi kilt!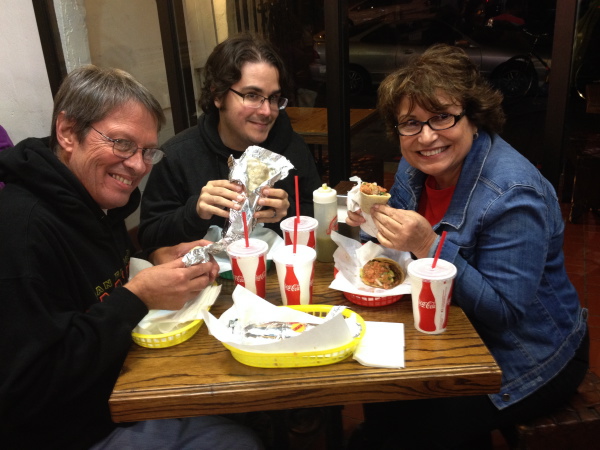 Back for more burritos with Raina's family at La Taqueria in the Mission district.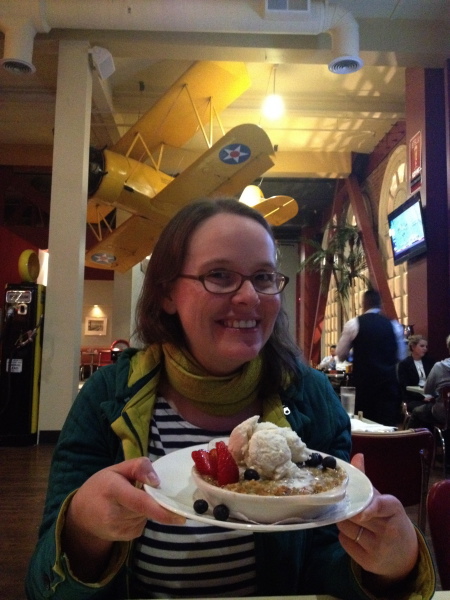 Apple crisp!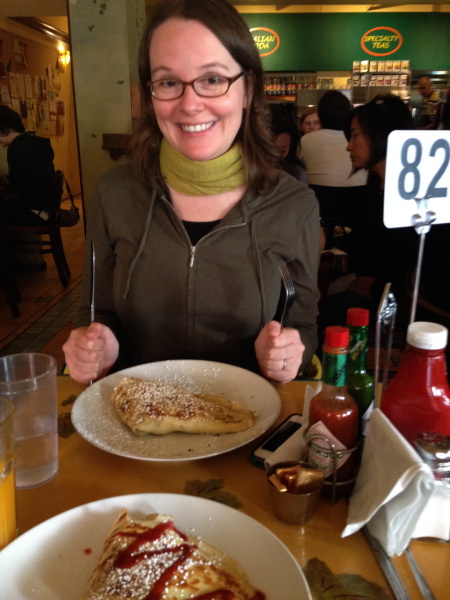 Breakfast crepes!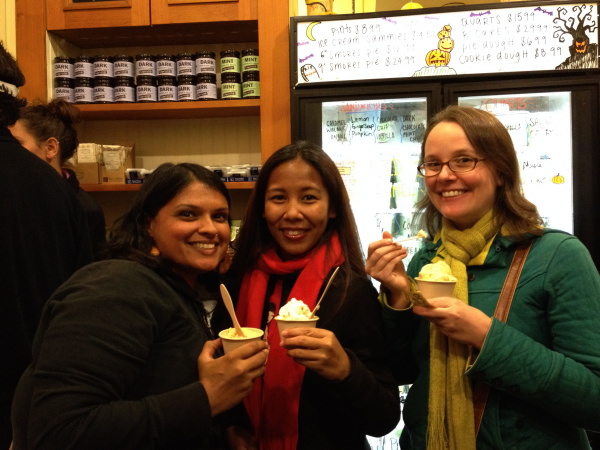 A late night run to Bi-Rite Creamery with Nidhi and Christina.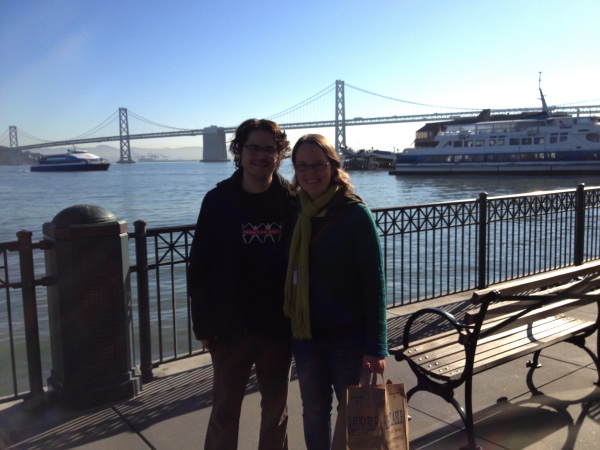 Exploring the markets at the Ferry Building for more delicious food and gifts.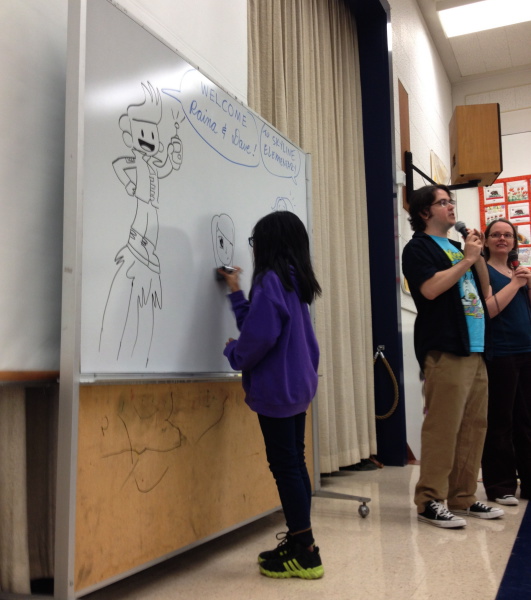 Author visit to Skyline Elementary.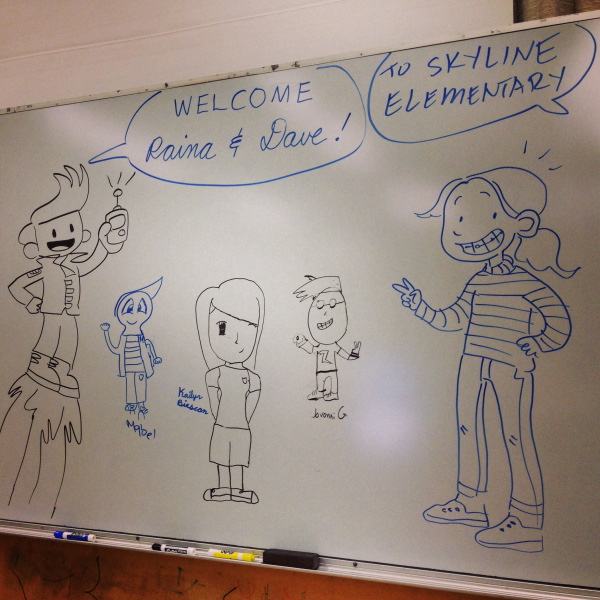 Future cartoonists help us out.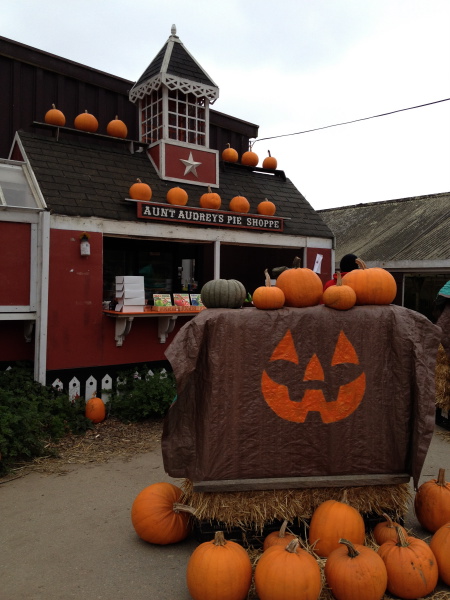 Adventures at Pastorino's Pumpkin Patch in Half Moon Bay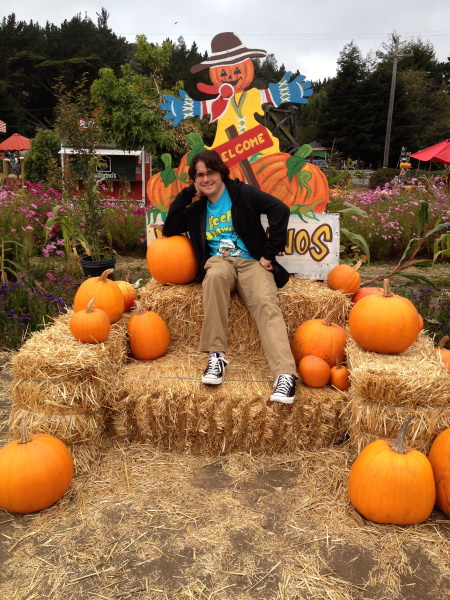 I AM THE PUMPKIN KING! Autumn is coming.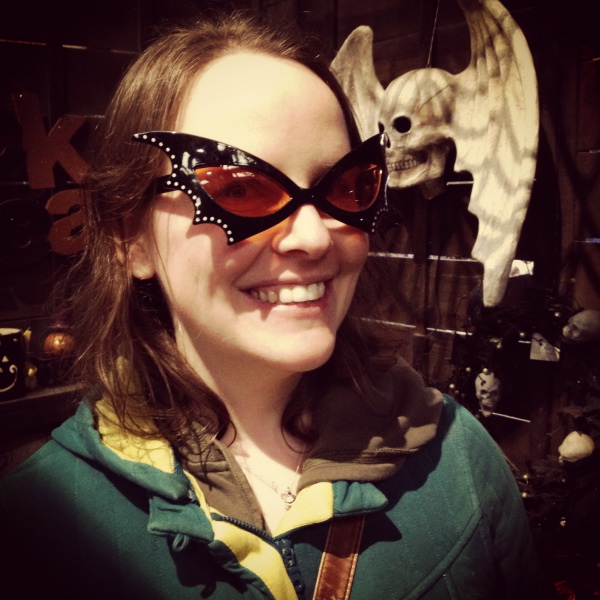 Now Raina is ready for Halloween!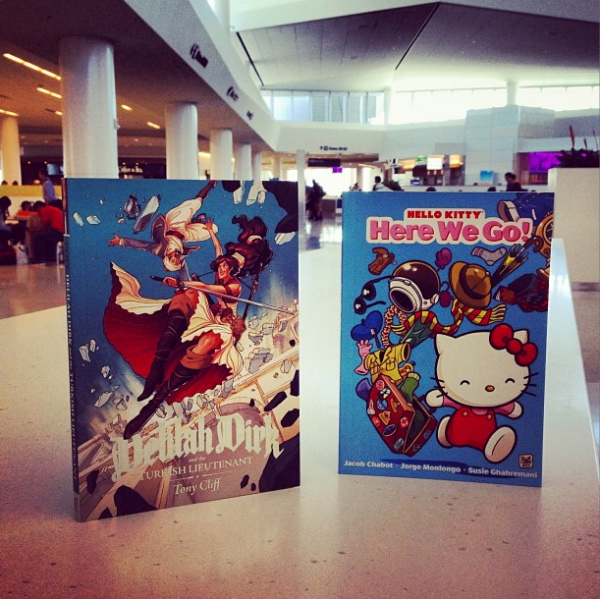 Picked up some books at the airport: Delilah Dirk by Tony Cliff & Hello Kitty: Here We Go by Jacob Chabot.
Some more photos from our fun in San Francisco over on our Flickr page.