I had a wonderful time at LitWorks in Norridge, Il. Huge thanks to organizers for inviting me out!

Whenever I'm in the Chicago area, I must have at least one meal at Joy Yee! They have the best pan fried noodles in the world…and the biggest smoothie assortment I've ever seen. Love the Strawberry-Pineapple-Banana-Coconut. I also tried the pineapple fried rice which was delicious. It was a shame that I couldn't finish it all and had to leave it in my hotel fridge.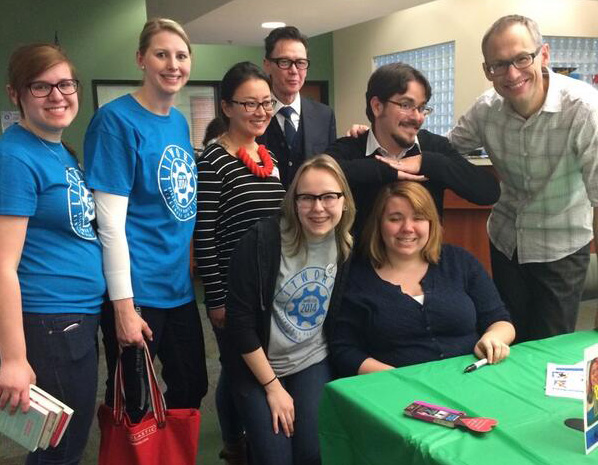 The best part of any literary festival is getting to know the other authors. Marie Lu (Legend), Antony John (Elemental), Kody Keplinger (Shut Out), Jennifer E. Smith (The Statistical Probability of Love at First Sight) and Jack Gantos (Dead End in Norvelt) are all amazing people that I hope I get to see lots more of in the future.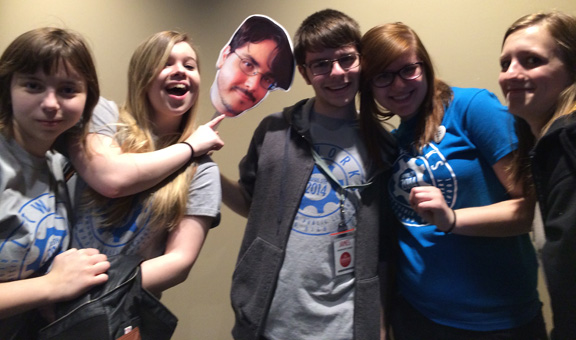 At LitWorks each of the authors is assigned their own entourage of helpers! They each took turns carrying around my severed head, perhaps as a homage to Game of Thrones (debuting it's 4th season later that weekend).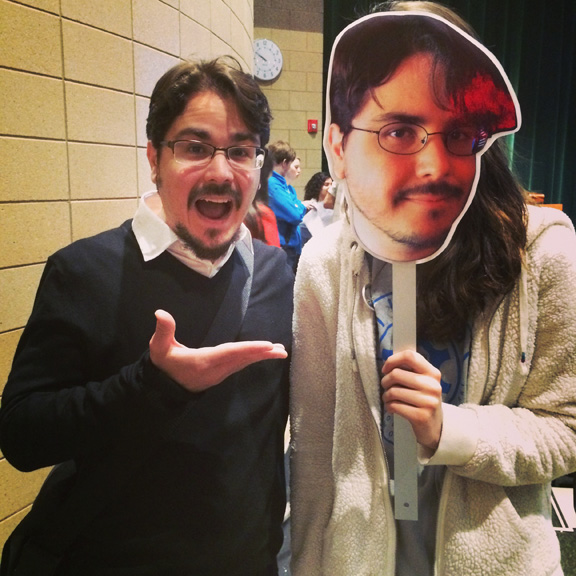 Even I was excited to meet Dave Roman! I totally fanboyed him.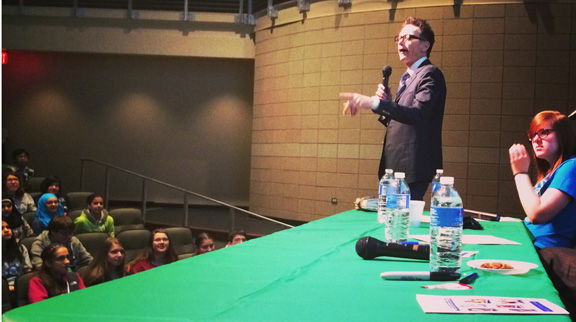 Seriously, if you ever have a chance to see Jack Gantos give a presentation, DO IT! I've been fortunate to see him a few times now, and he always leaves me winded from laughter. Not to mention totally inspired to go out make great things.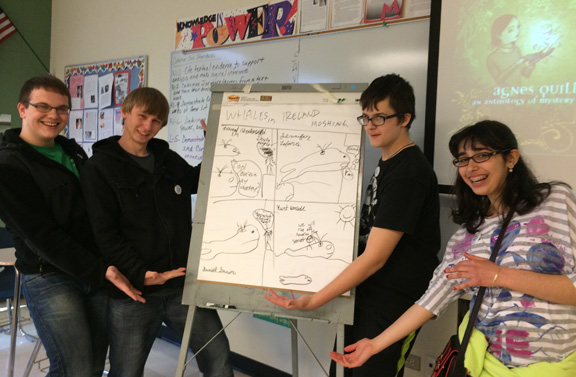 During my breakout sessions I had some teens collaborate on improvised comics, which is always a ton of fun. This one involved Humpback Whales attending a Metallica Concert.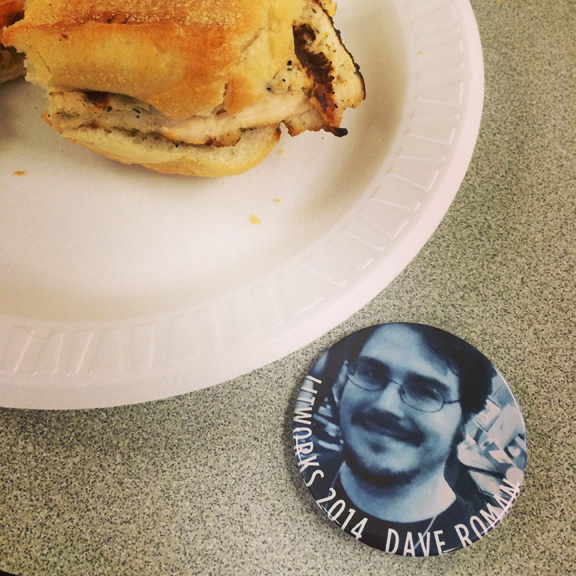 Everyone got free lunch and tons of swag!