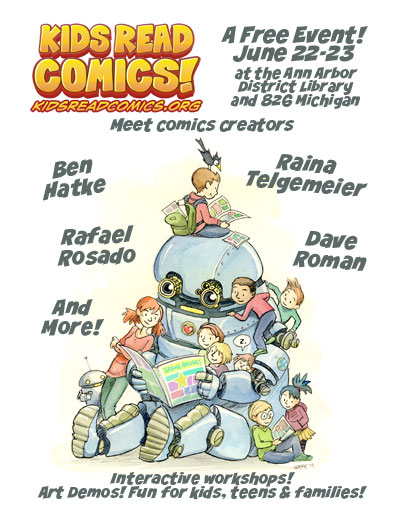 June 22nd-23rd I'll be at the Kids Read Comics celebration in Ann Arbor, Michigan. Guests include Ben Hatke (Zita the Space Girl), Rafael Rosado (Giants Beware!), Raina Telgemeier (Smile), John Green (Teen Boat!), John Martin (Vordak), Jim Ottaviani (Feynman) and more!
This totally free event will include workshops, games, live podcasts, readings, exhibitors, & free comics and tons of fun.
We'll also be holding a special ceremony for the KCR! Comics Awards on Sunday June 23rd. So you won't want to miss it!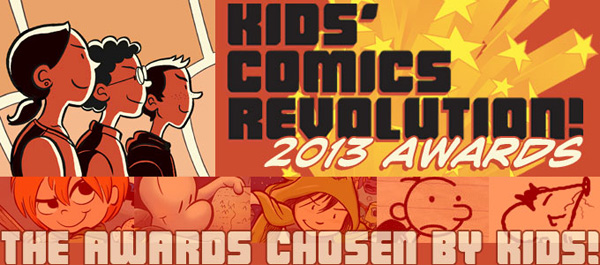 Here's a short video from last year's KRC.