It's already time for another amazing Small Press Expo! It's one of the best events of the year, and you should be a part of it!
September 13th & 14th
Marriott Bethesda North Hotel & Conference Center
5701 Marinelli Road.
North Bethesda, MD 20852
301-822-9200
Admission is $15 on Saturday & $10 Sunday. $20 for both days.
MORE INFO HERE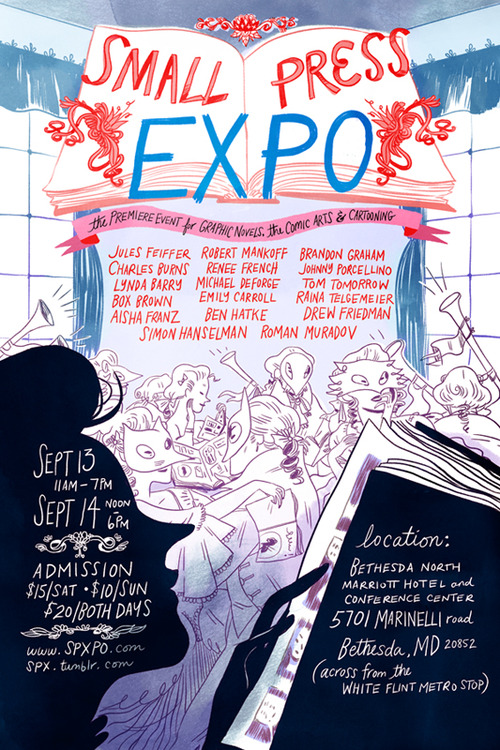 The following Monday…
September 15th
Because we love DC area bookstores so very much, Raina and I'll be speaking and signing at One More Page Books in Arlington on Monday afternoon at 4:30pm. Join us for some interactive drawing, Q&A, and fun times!
One More Page Books
2200 N Westmoreland Street #101
Arlington, VA 22213
info@onemorepagebooks.com
703.300.9746