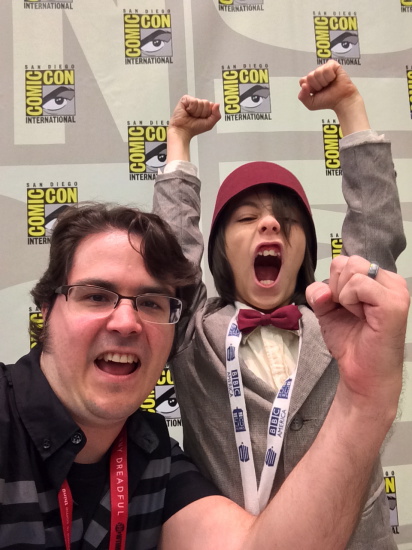 Here's a slightly belated posting of photos and memories from the insanely fun times we had at the San Diego Comic-Con this year!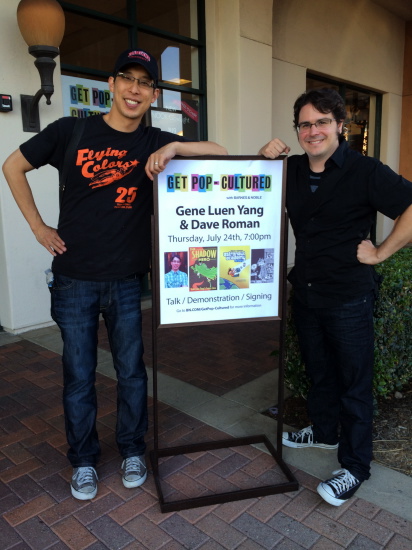 Thursday night, Gene Yang (American Born Chinese) and I drove out to the Barnes and Noble in Mira Mesa for a Get Pop Cultured event.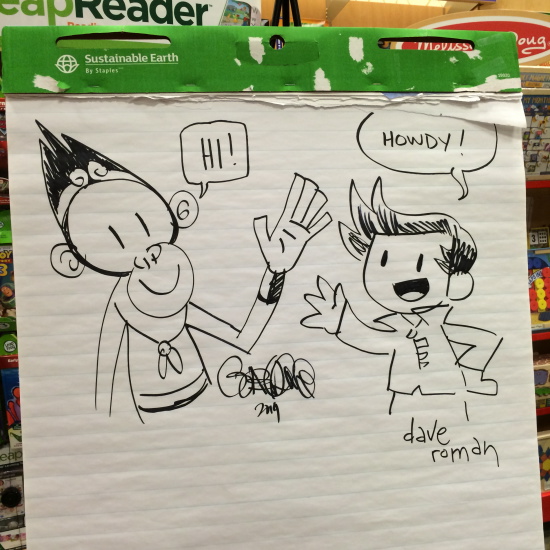 Huge thanks to everyone who came by to see Gene and I speak, draw & perform scenes from our books!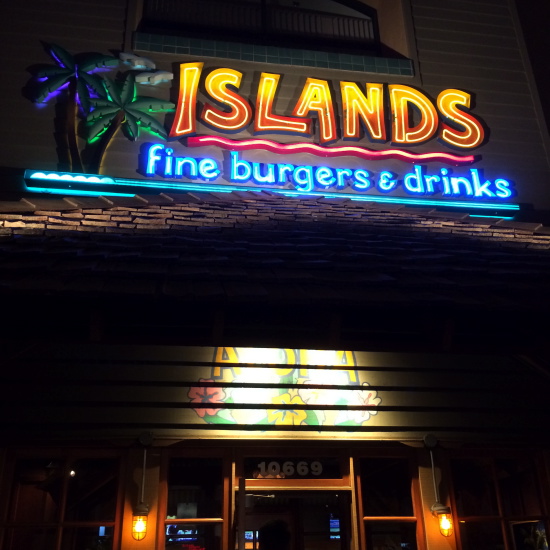 Afterwards Gene and I dashed off to Islands Burger, one of my favorite burger places on the mainland.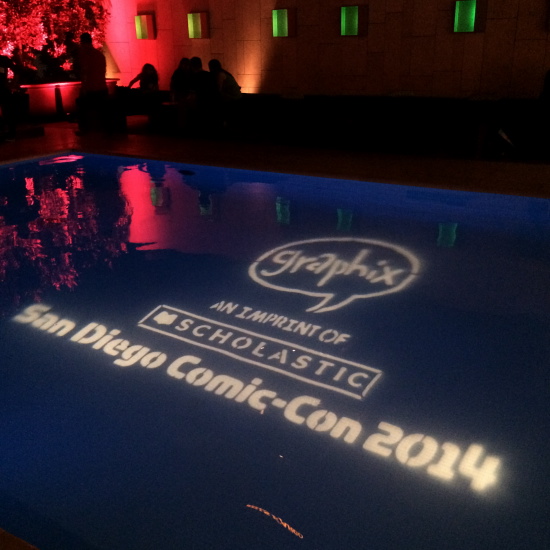 Gene then dropped me off at the Scholastic Party, which is always a fun and fancy affair!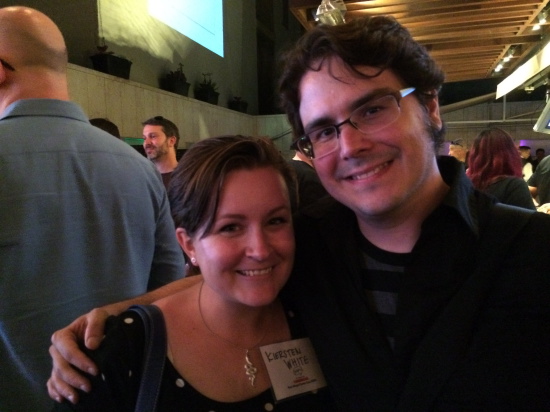 I got to catch up with a lot of friends including Kiersten White, the author of the hilarious & spooky Paranormalcy series.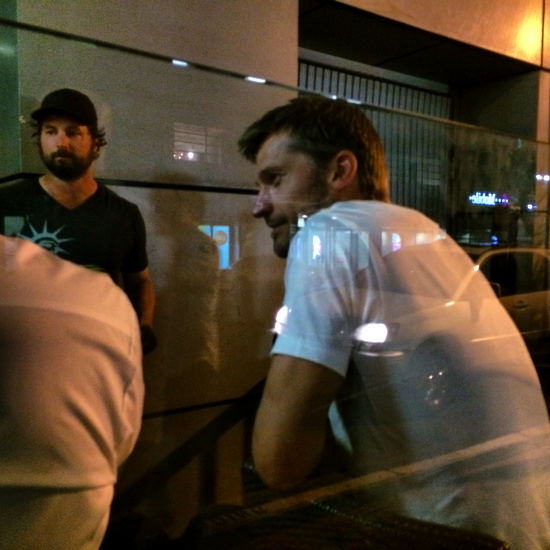 On the way back to my hotel I saw the cast of Game of Thrones just hanging out! The street-level patio was protected by glass shielding, so it was like the actors were actually animals in a zoo. Especially with all of us drooling spectators stopping to gawk at Jamie Lannister and the rest of the beefcakes.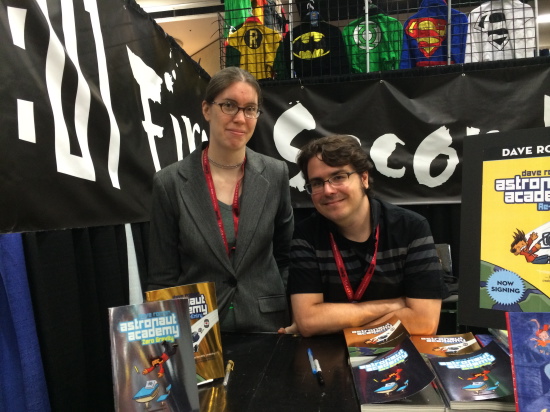 Here I am with publicists extraordinaire, Gina Gagliano, signing copies of Astronaut Academy at the First Second booth.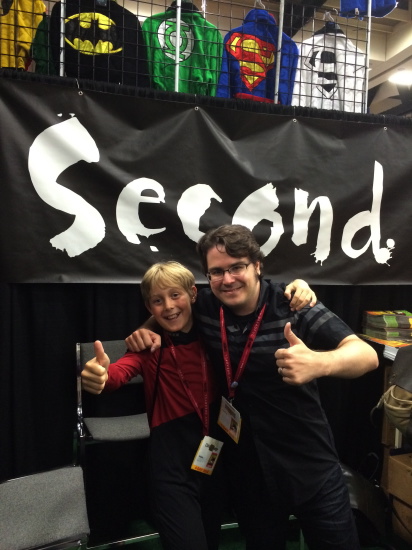 This awesome kid cosplaying as a TNG Starfleet officer picked up a copy of Astronaut Academy last year and was super excited to pick up volume 2.
Raina and I got to explore the exhibit floor a bit more than usual this year, and delightedly encountered some of our favorite things!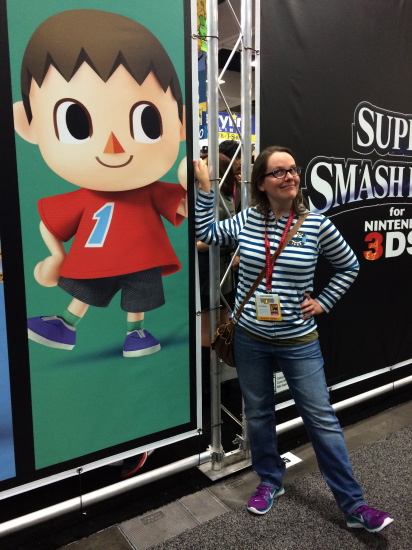 Animal Crossing!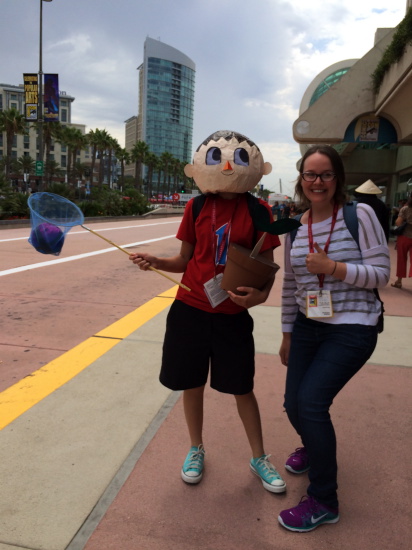 More Animal Crossing!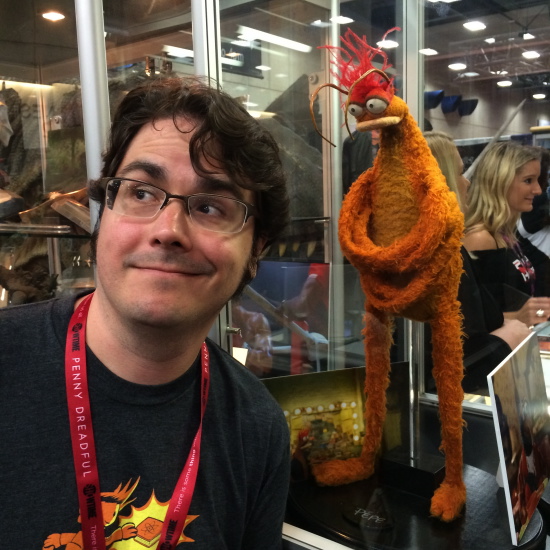 Pepe the King Prawn!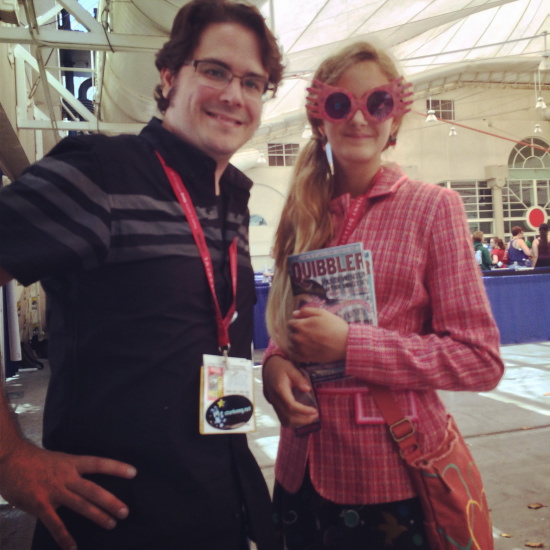 Luna Lovegood!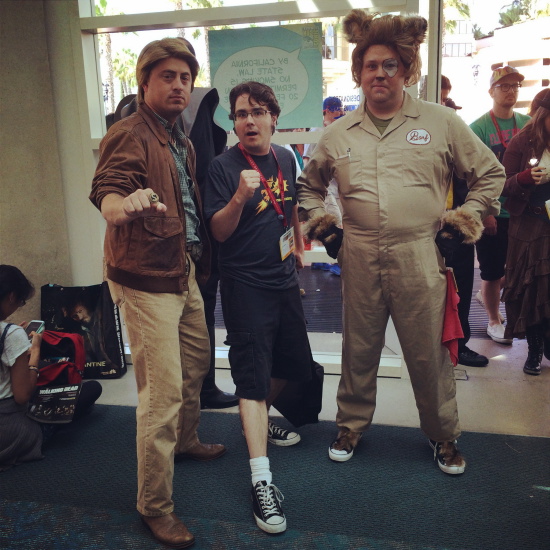 Lone Starr & Barf from Spaceballs!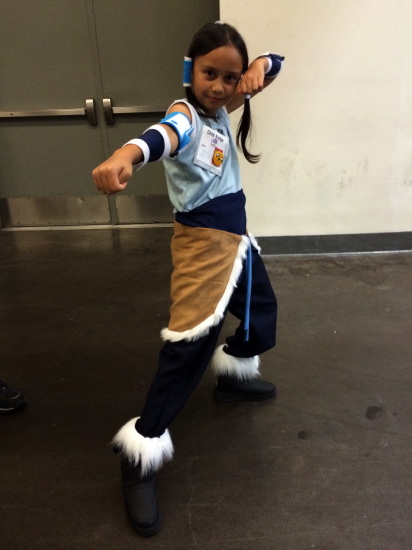 Korra, the Avatar!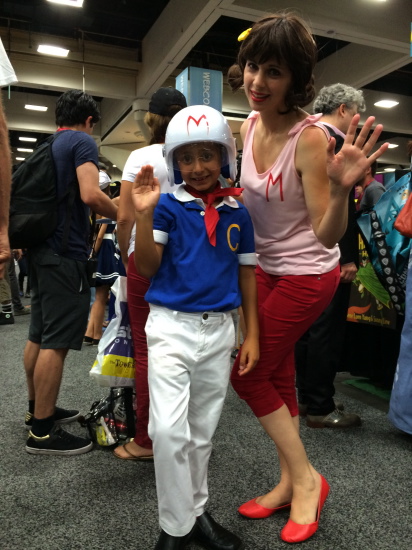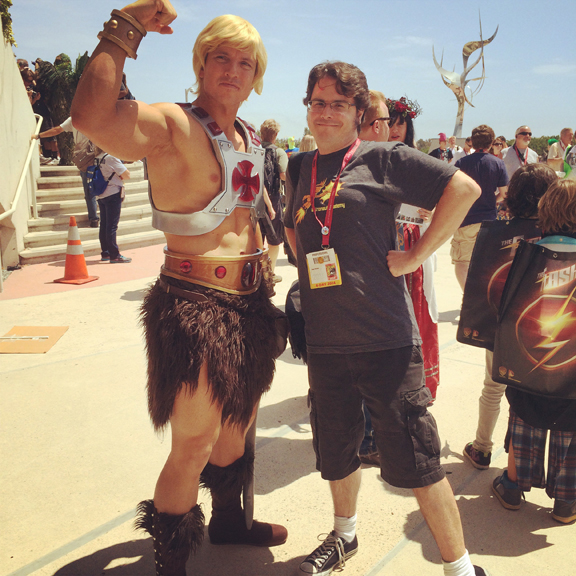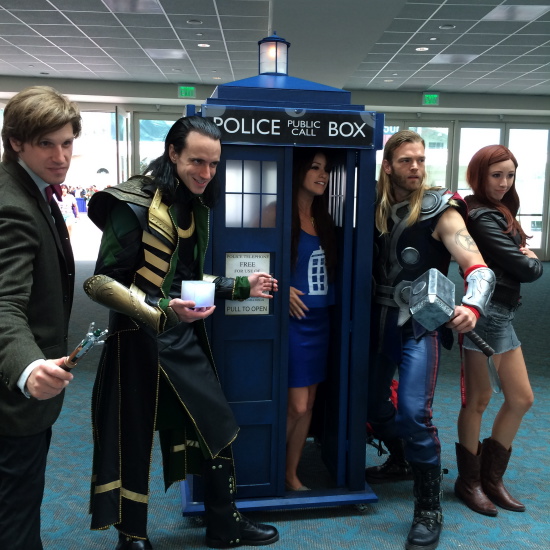 The 11th Doctor & Amy Pond hanging out with Thor & Loki!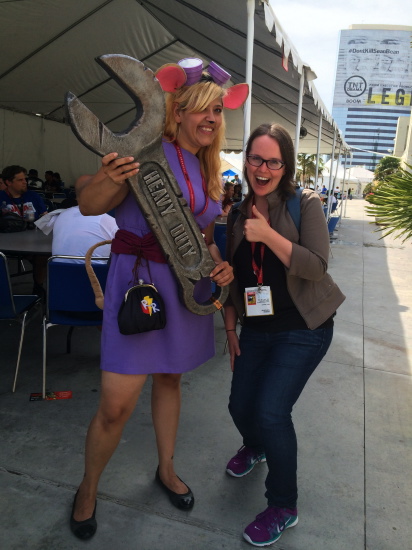 Gadget from Rescue Rangers!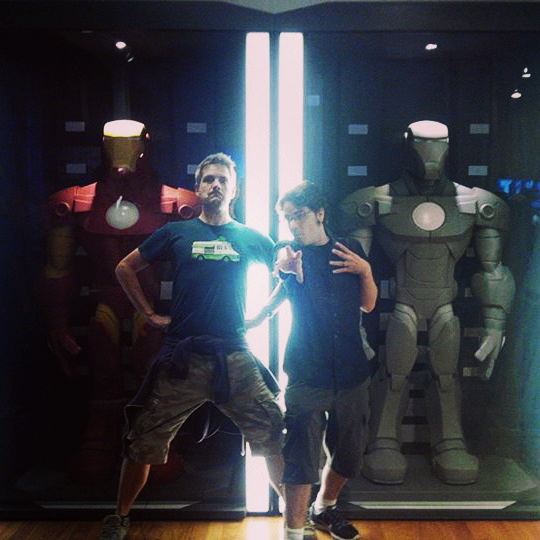 Bannister!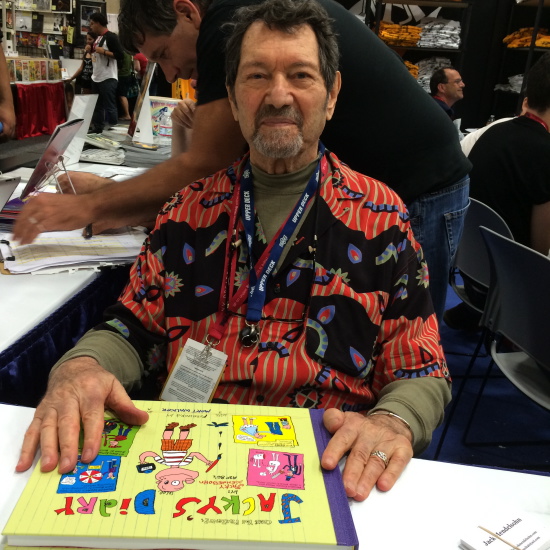 Jack Mendelsohn, the legendary creator of Jacky's Diary.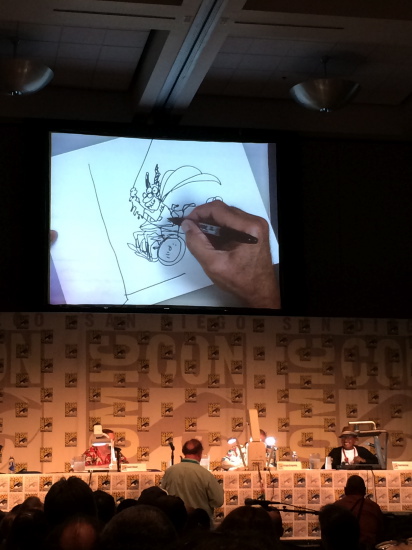 I finally got to attend one of the Quick Draw panels featuring Sergio Aragonés (Mad Magazine), Mark Evanier (Groo The Wanderer), Scott Shaw! (Captain Carrot), Mark Evanier, and Floyd Norman (Disney legend). I'd heard tales of how amazing this panel was, and it completely lived up to the hype. I was seriously in awe of the quick-witted brilliance of these guys. Drawing as the ultimate form of entertainment. So hilarious!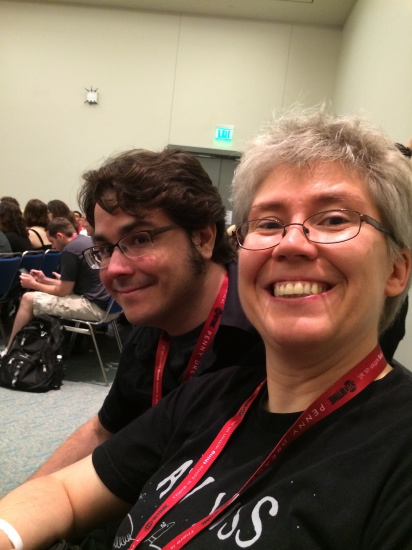 My good friend Johane Matte accompanied me to the Avatar Legacy fan panel. Even though we no longer work at Nickelodeon, we're still the biggest enthusiasts for all things Avatar: The Last Airbender. The panel featured Jessie Flower (the voice of Toph), Josh Hamilton (one of the amazing writers from both Avatar and Legend of Korra), Gene Yang (writer of the Avatar comics), and both Sifu Kisu and Sifu Manny, (the martial arts experts on both shows!).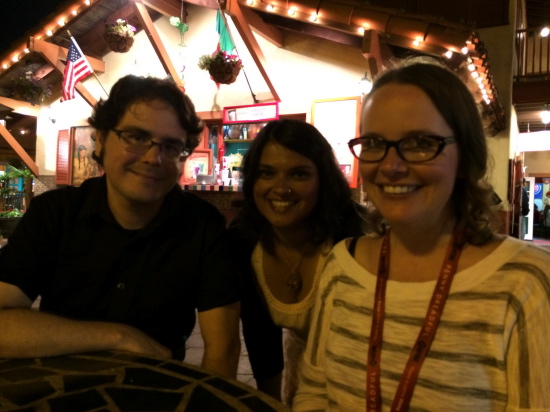 Had dinner with the lovely illustrator, Nidhi Chanani!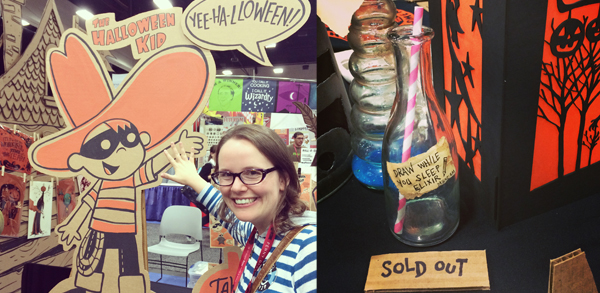 We bought so much stuff from Rhode Montijo's booth. But sadly he was all out these "Draw While You Sleep" elixirs. Would be so useful!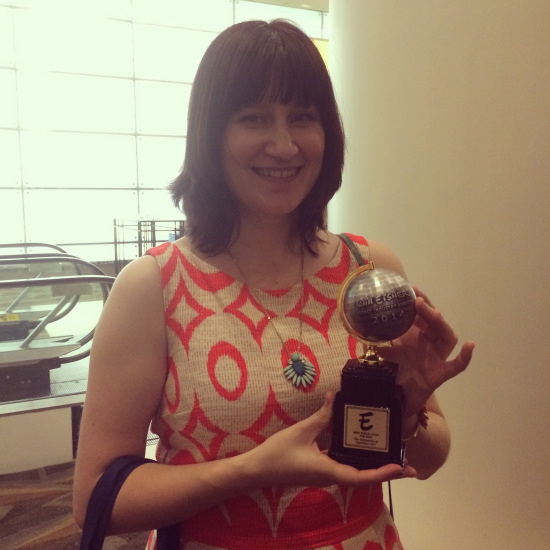 We got to congratulate our good friend Faith Erin Hicks on her much-deserved Eisner Award win!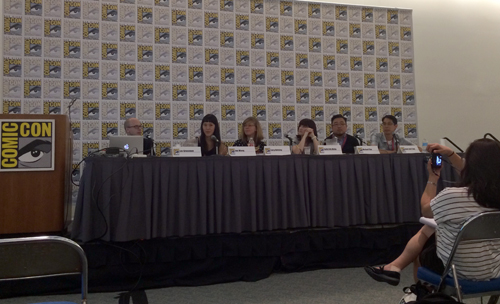 Went to see the graphic novel panel with Lucy Knisley, Jenn Wang, Faith Erin Hicks, & Gene Yang (who clearly has a time-turner necklace because he was EVERYWHERE!!) It was hosted by Lev Grossman (The Magicians).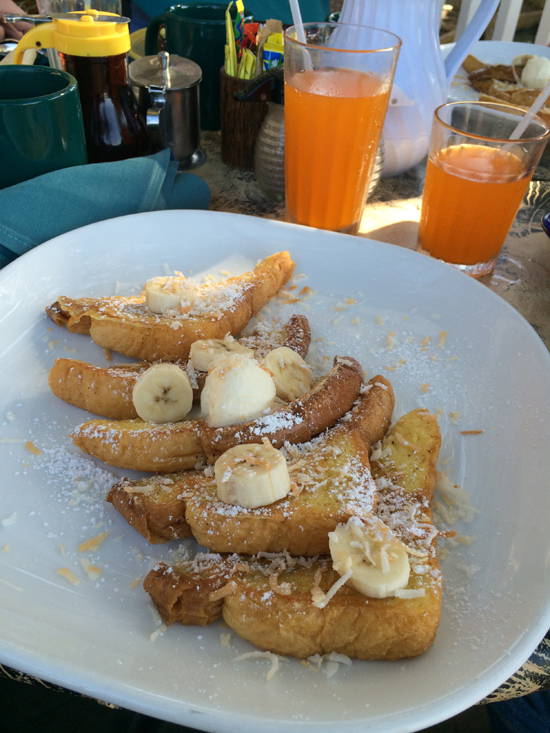 Had breakfast with Teen Boat colorist, Wes Dzioba and his wife Heather at Buster's Beach House. I love their Down-Island French Toast with Pog (Passion Organge Guava)!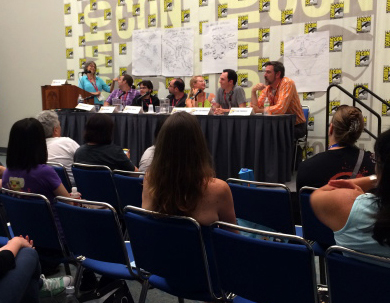 I spoke on a panel about Heros in comics hosted by Meryle Jaffe with Frank Cammuso, Mark Tyler Nobleman, Matthew Holm, Jennifer Holm and Alexis Fajardo. We made crazy drawings at the end.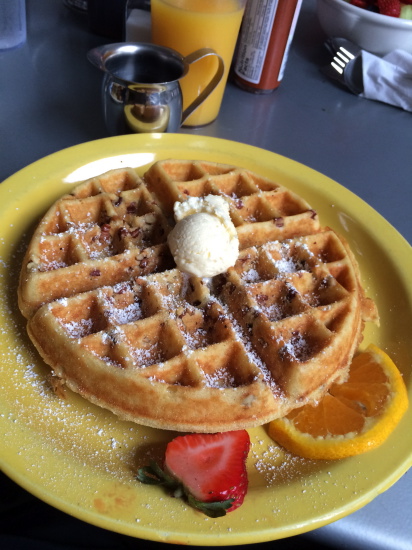 Ate delicious cornbread waffles at Cafe 222 at an ungodly early hour.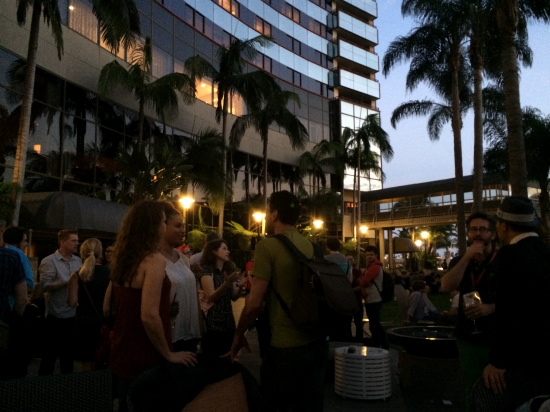 Saturday night was a KidLit meet up, which was a great way to catch with up so many wonderful people.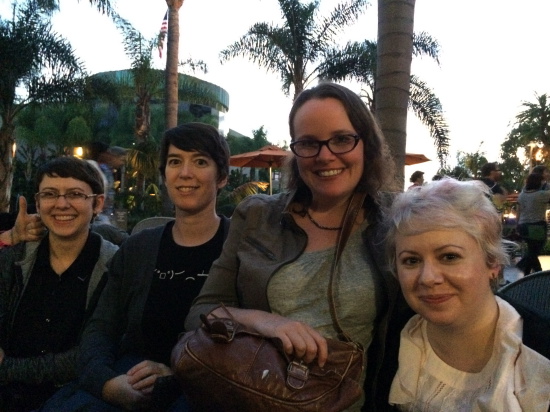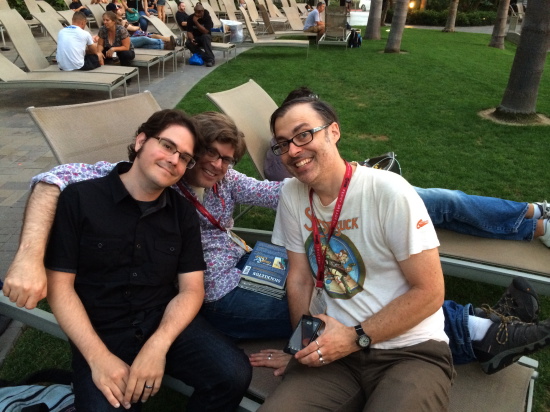 Chillaxin' with Chris Duffy and Jim Higgins!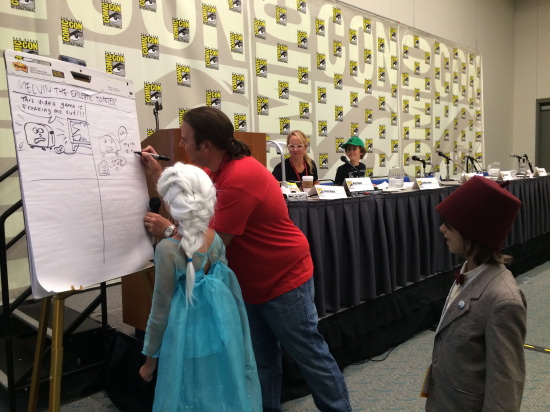 Sunday was our annual Kids Draw panel! This variation on the Comics Quickfire saw Elsa from Frozen going head to head against the 10th Doctor! Also participating in the fun were Dav Pilkey, Dan Santat, Kirk Scroggs, Jennifer Holm, & Matthew Holm!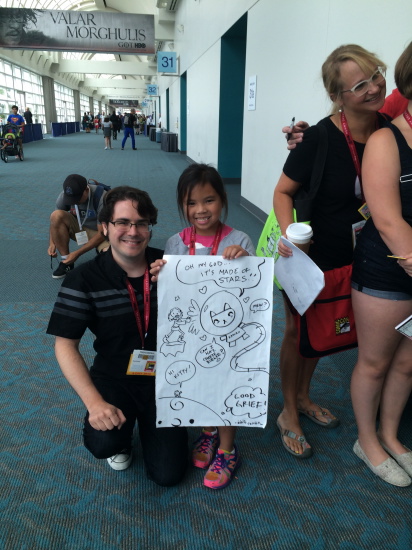 This kid got the drawing I did for the panel.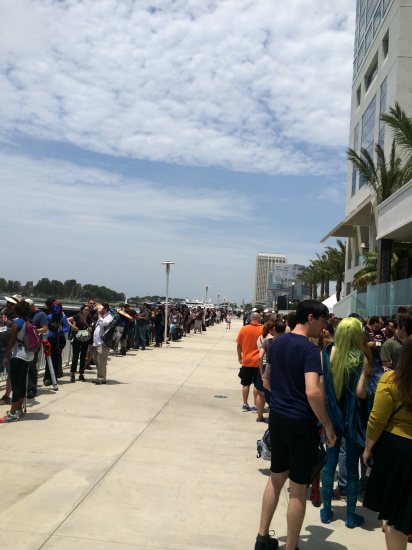 We waited in line for over an hour for the Jack McBrayer & Triumph the Insult Comic Dog panel before we passed out from heat exhaustion & had to give up.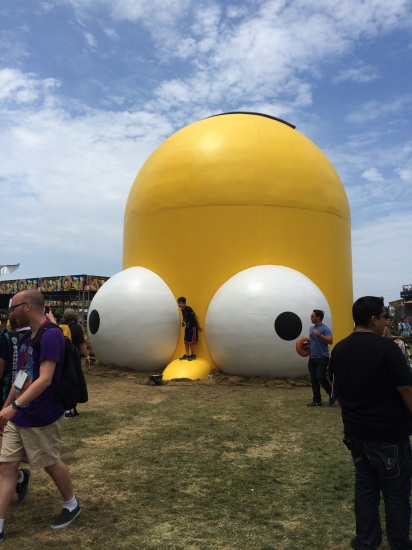 Check out the cool sights and sounds outside the convention center. Trembled before this giant Homer Simpson head.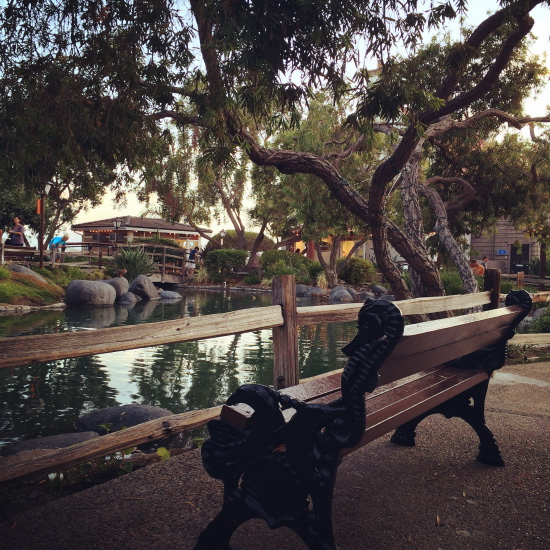 One of our favorite sanctuaries in San Diego is the Seaport Village. It's an oasis away from the hustle and crowds and zombie crawls surrounding the convention center.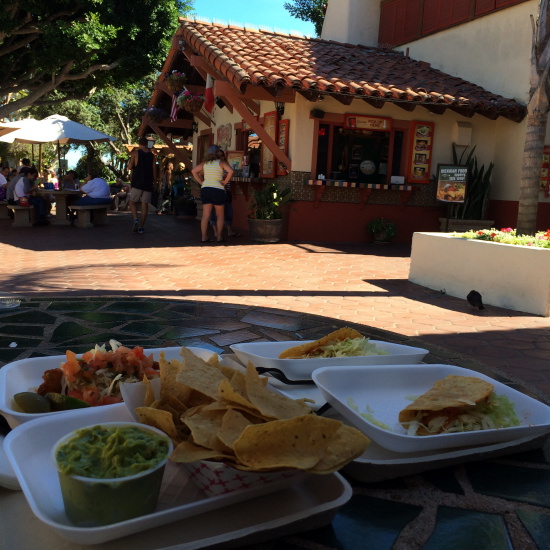 Taco time…again!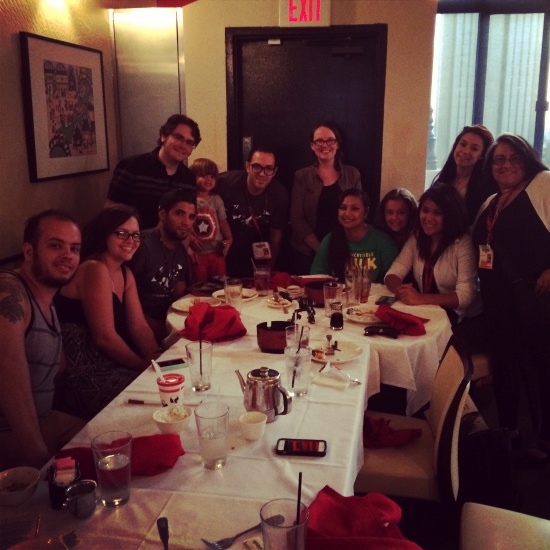 It's also an annual tradition to have dinner Sunday night with my California cousins, who fill me in on all the pop-culture craziness I missed!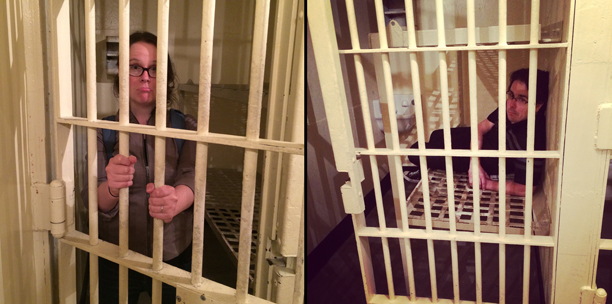 At the end of Sunday night they threw us in Comics Jail for not wanting the fun to end!