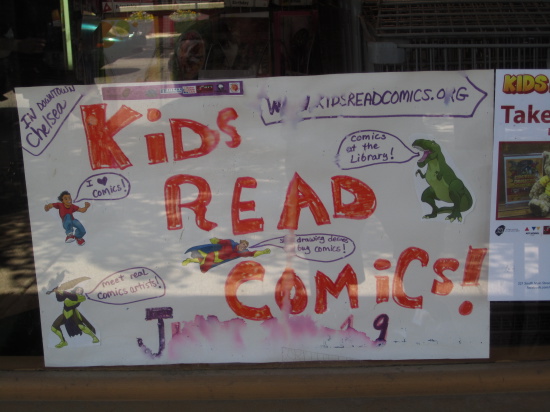 Kids Read Comics is one of the best small comic shows I've ever had the pleasure of attending, and this year's event was no exception.
The convention has moved around suburban Detroit a few times during its three-year history, and this year's event was staged in small-town Chelsea, MI—about a twenty-minute drive from Ann Arbor.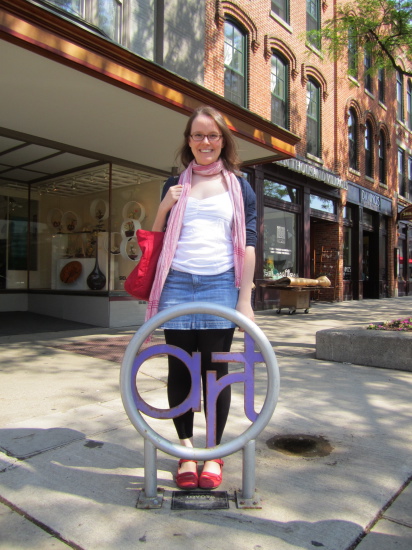 Raina and I were invited to do a kickoff presentation at the Ann Arbor District Library on Friday night, and so we had dinner in town (charming!) before spending a couple of hours talking about comics, kids, our own histories, and why we love what we do. We also had fantastic kid volunteers from the audience to help perform scenes from our comics.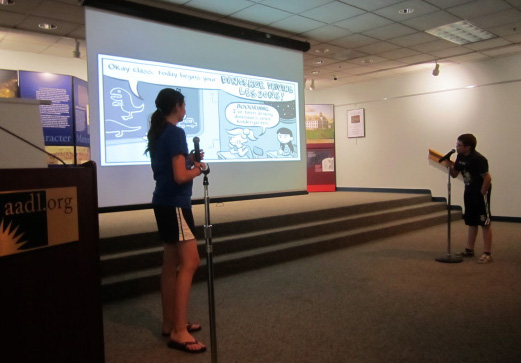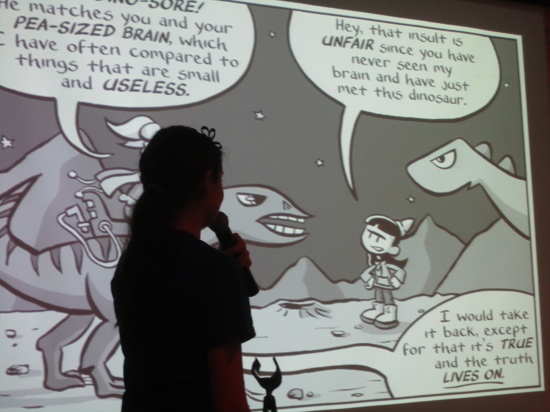 The night continued with a presentation by Kevin Coppa, a video artist who set up a green screen and did some live special effects demos, using kids from the audience and his handcrafted Avatar: The Last Puppetbender puppets.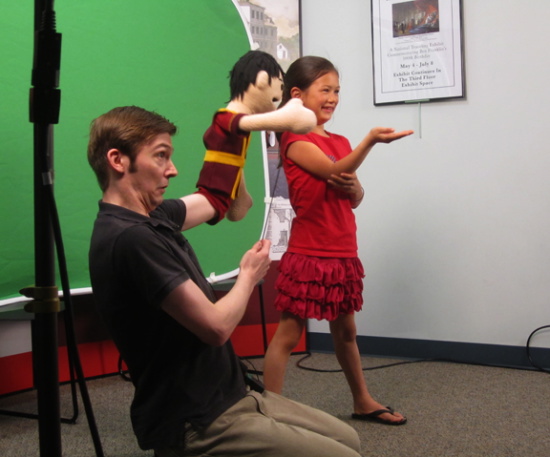 We spent the next two days in and around Chelsea.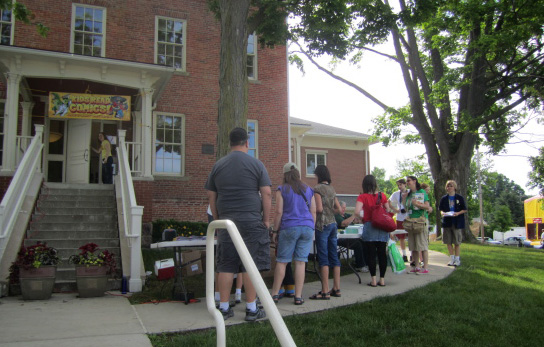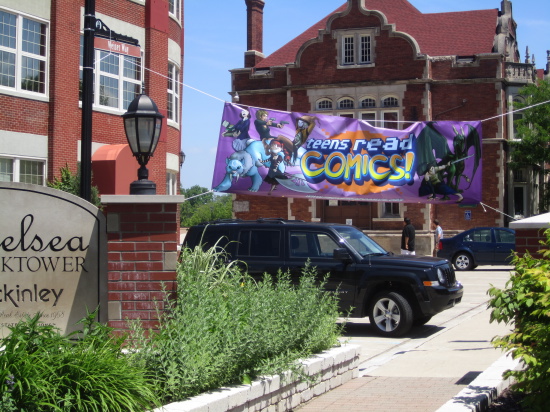 The whole downtown is basically overtaken by Kids Read Comics festivities: two artist alley areas (one for kids and one for teens), a bunch of panels and workshops, craft tables, a bounce house, a rock climbing wall, face painting, etc.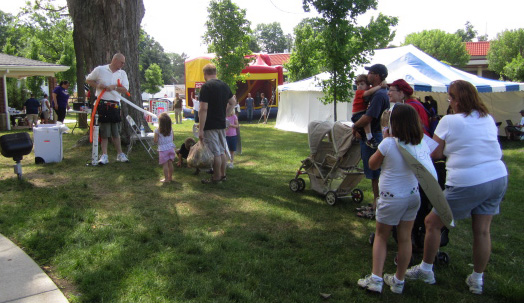 Everything you'd expect from a street fair to draw in the general public, and then lots of comic book content to win them over to team comics!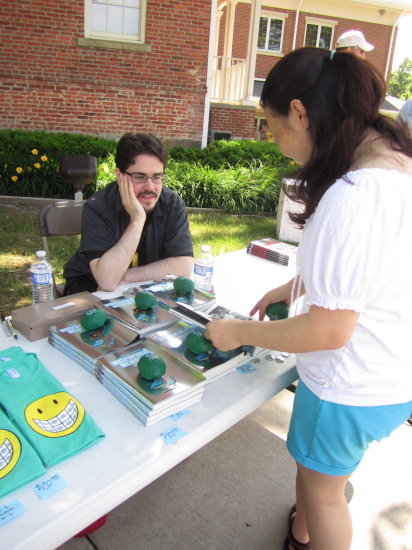 There was also a gallery showing of comic art at the River Gallery,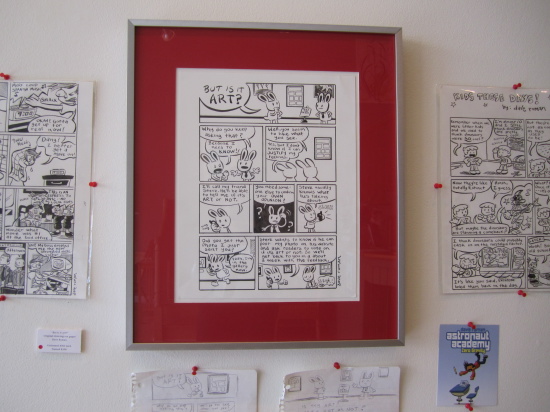 More live comics readings!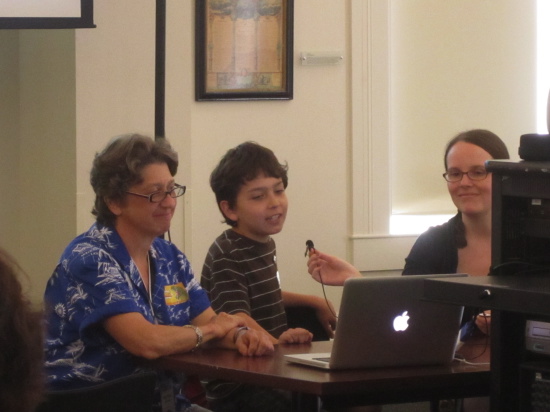 There was a cartoonists pizza party at Jet's, and tons of drawing demos with artists stationed on the sidewalks all throughout town!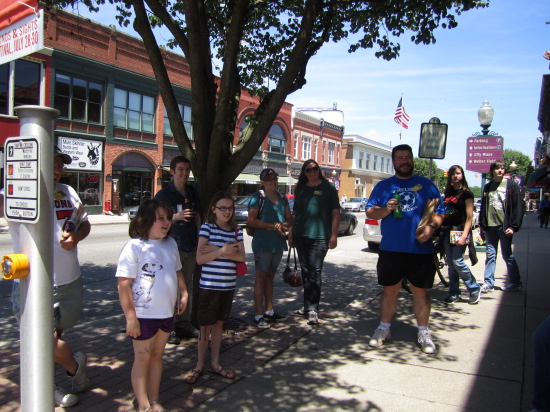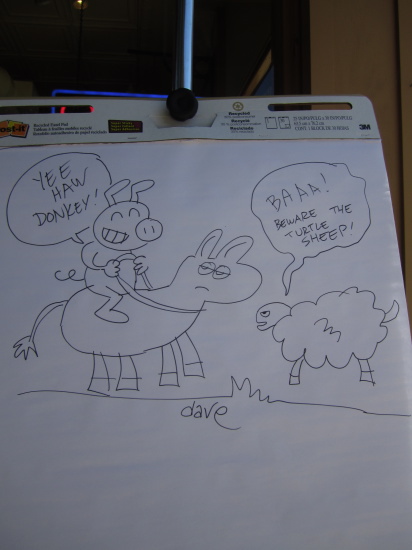 Raina and I signed books at the Green Brain Comics table next to registration. Dan and Katie Merritt, who run Green Brain, are longtime friends of ours and are always great to spend time with.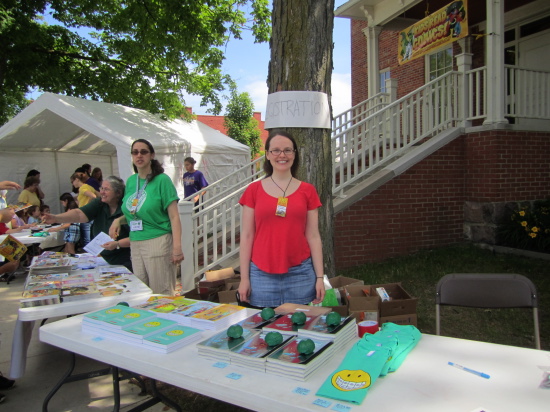 The other organizers and show runners are just as delightful: comics writer Dan Mishkin; local librarian Edith Burney; and comic artist-teacher-podcaster-advocate extraordinaire, Jerzy Drozd. Each year I feel we get to know each of them a little bit better, and you could not ask for a more dedicated, passionate, and talented group of people to run a comic event.
Dan Mishkin!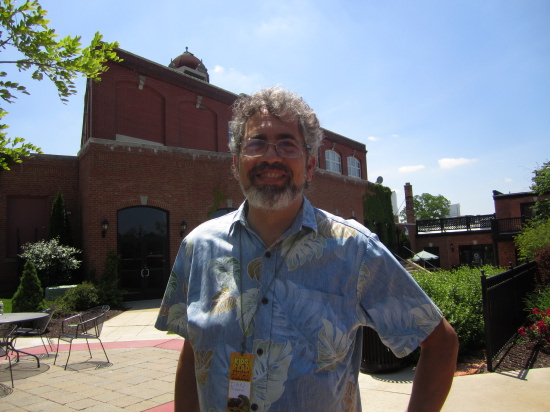 And the other show guests were just as awesome. Lots of friends old and new come from near and far to be a part of KRC.
Ruth signs her delightful Ellie McDoodle series!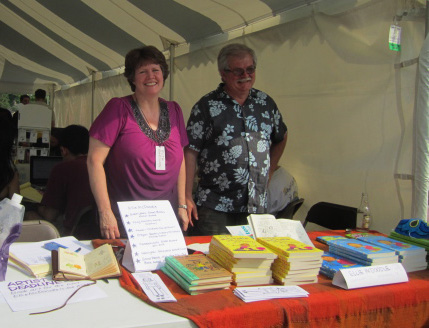 This year, the artists included Jannie Ho (former Nick Mag designer turned Children's Book illustrator), Dani Jones, Brandon Dayton, Kasey Van Hise, Jonathan Griffiths, Mark Rudolph, Barbara Slate, Rob Stenzinger, Matt Feazell, Bob Learned, Thom Zahler, Ruth McNally Barshaw, Zach Bosteel, Paul Storrie…the list goes on and on.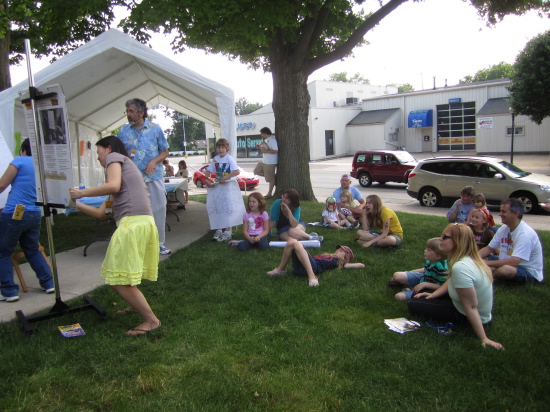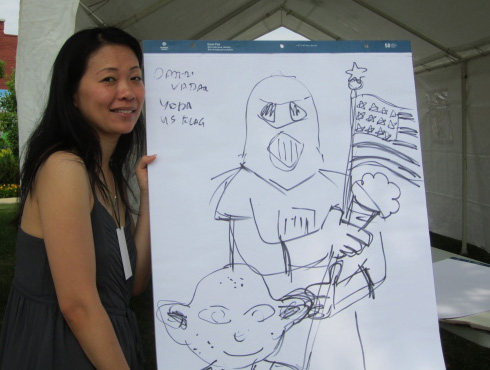 Raina had a lot of Smile fans in attendance, and their parents who were happy to have a free thing for their families to do that weekend. Raina even had one of her high school friends, Susan, bring her family to the event, including her newborn baby and older sons, all the way from Toledo!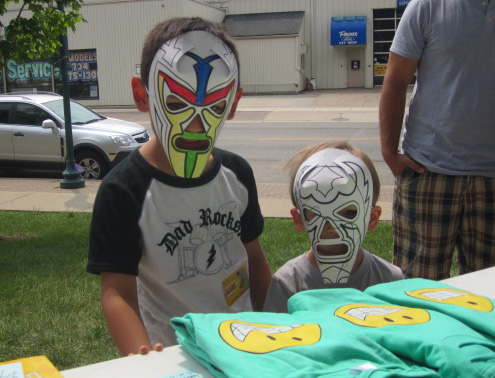 And so, an inspiring weekend of comics for kids was had.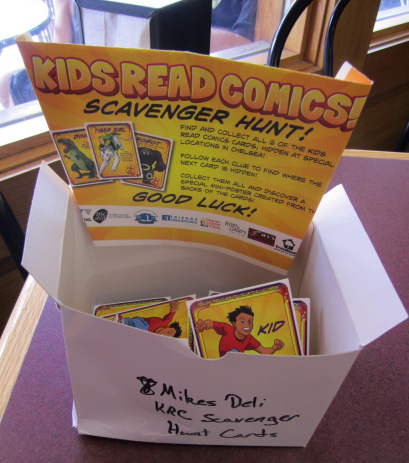 Michigan, Chelsea and Ann Arbor, are kind of magical: it stays light way later than it does in New York, the fireflies were out in force, we ate nothing but terrific food, including some fantastic ice cream. The weather held out all weekend, and we were lucky enough to attend some truly fun dinners and after-con hangouts with people we really like.
Brandon, Jerzy, and Anne.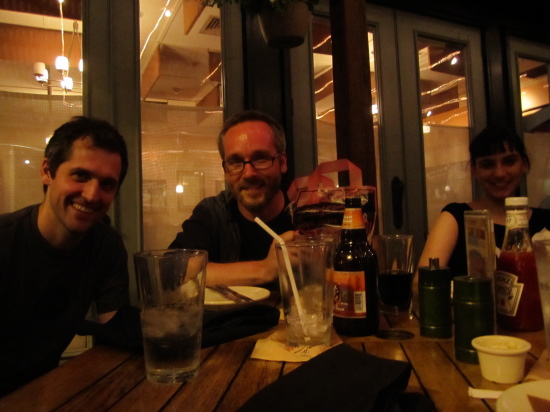 If you're anywhere at all near the Detroit metro area, and you make comics for a kid, tween, or teen audience, I highly recommend Kids Read Comics.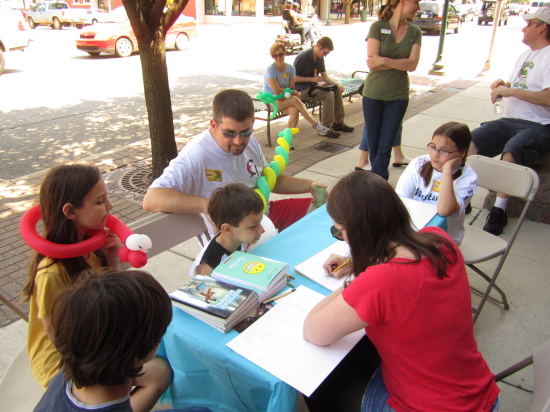 It's got a great community feel and everyone is positive and upbeat. As for attending the show: there's something for everyone age 3 and up, and it's FREE!
Astronaut Academy fans!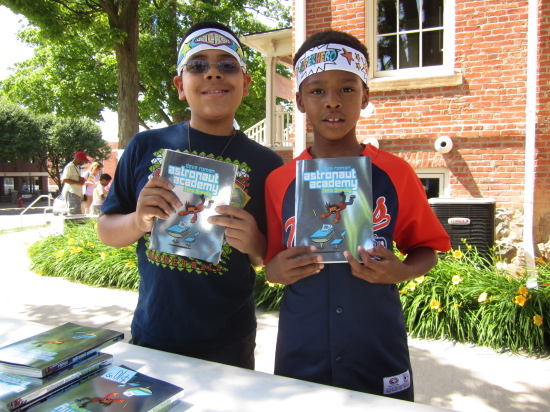 Check out our COMPLETE PHOTO SET